It's no secret that I love applying makeup, mostly for its magical transformative qualities. Ever since I was a young girl I would be experimenting with anything I could get my hands. I went through my share of mistakes and disastrous results. But that's what taught me a lot and made me understand my skin, all angles of my face and what works best for it. Today, while I still love playing around I have a solid list of go-to products that I use to naturally enhance my best features on the daily.
I always follow the same routine with my favourite products when I want to look more polished. Whenever I use a combination of these, I always get compliments and questions from my friends and acquaintances alike. Especially if I post an image on my Instagram or Stories. What's that lipstick your wearing or what's on your eyes and so on and so forth. So below I've listed out the products in order of use and why they work for me. However, keep in mind my skin is more on the dry side that can look dull without enough hydration. So they'll be plenty moisturising items and if you're in a similar boat you might just find something that works for you too.
Keep scrolling to read all about them:
1. Primer
After skincare, I always like to begin my makeup process with a hydrating or brightening primer. With my dry skin, it needs all the help it can get and having a moisturised plump base helps my makeup glide on and blend easily. My current go-to has been the Fenty Beauty Pro Filt'r Hydrating Primer. It's a lightweight formula that quickly soaks into the skin creating a silky-smooth canvas and prevents my base makeup from clinging to dry patches or caking up. Plus I find myself using less foundation than I usually would.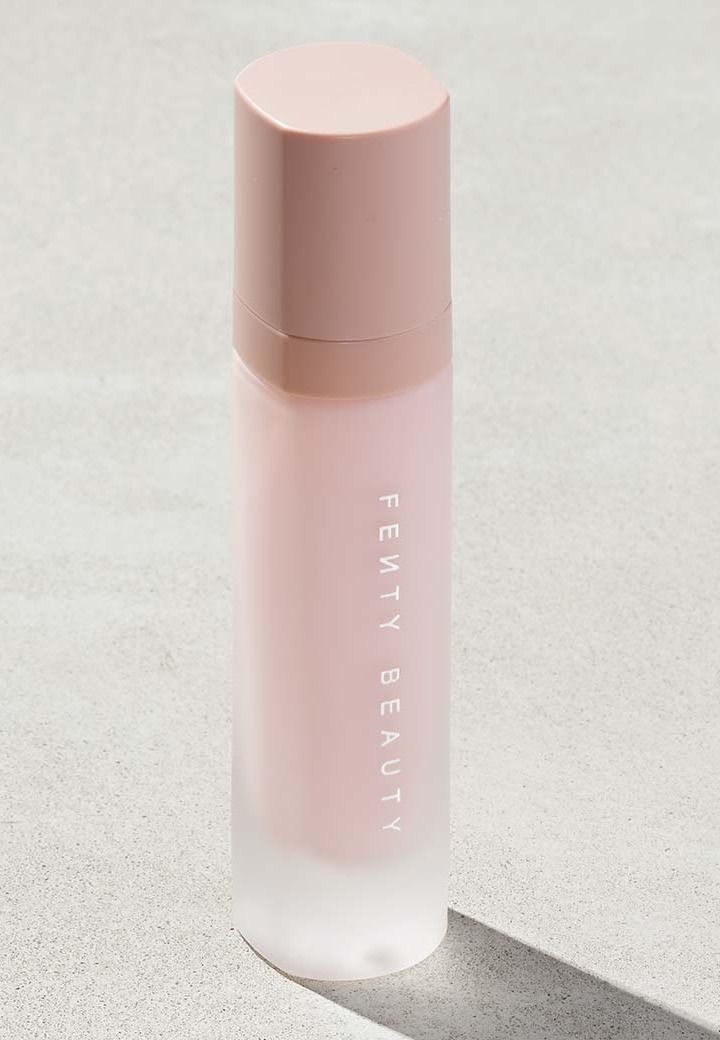 2. Foundation
After the primer has soaked into my skin I move on to my foundation. I always believe if your base makeup and skin look amazing then you've won half the battle. I apply about half a pump of the L'Oréal Infallible 24H Fresh Wear Foundation. It's a lightweight breathable formula that has medium to full coverage and a little goes a long way for me. I blend it out using a stippling brush, starting from the centre of my face moving outwards. Once applied, it evens out my skin tone and makes me look healthy, fresh and glowy in all the right spots. This is the only foundation I've been using for over a year. The new holy grail that makes me look good no matter the season. Plus it's an amazingly affordable option at the drugstore that in my personal opinion rivals a lot of high-end brands.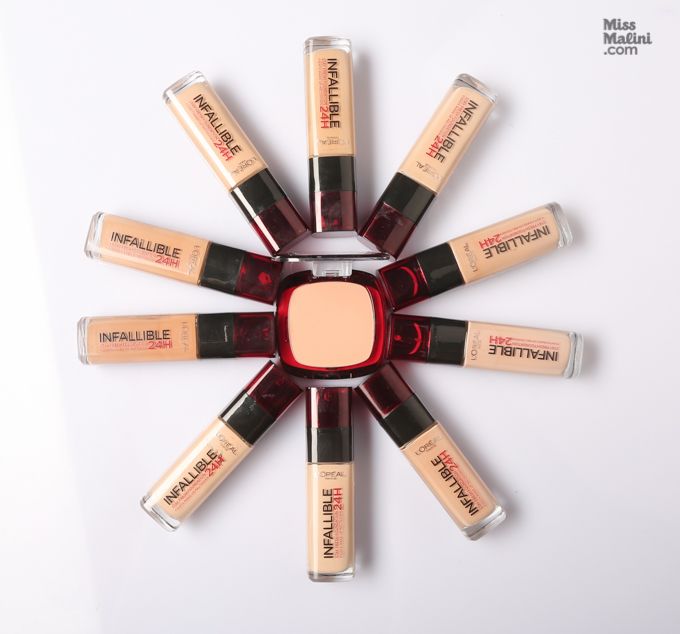 3. Concealer
While I love the Tarte, Double Duty Beauty Shape Tape Concealer, it can be a tad drying under my eyes. So my trick is to use the tiniest amount and pat it in with a small flat brush to keep the high coverage without caking up. While the formula is smooth and covers up dark circles, I have to work super-fast and one side at a time due to its quick drying time.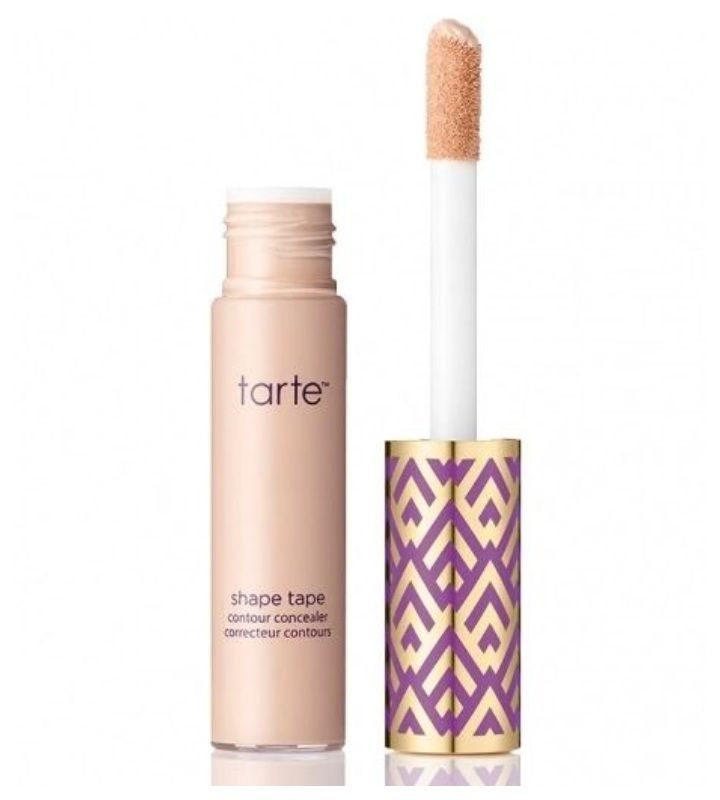 4. Eyeshadow
As many of my friends know that I'm a huge eyeshadow lover. It's truly my kryptonite and I always have to talk myself out of spending my hard-earned money on palettes I probably don't need. But the Tati Beauty, Textured Neutrals Vol.1 is one purchase I have never regretted. It contains four different textures and finishes in six monochrome colour stories. My go-to shades on the daily are the browns and warm orange on any given day to create a basic eye look. If I need a bit of pop, the smooth shimmery metallics applied to give just the right amount of subtle sparkle to boost my look. The formula is super smooth, blends like a dream and never feel drying on the lids.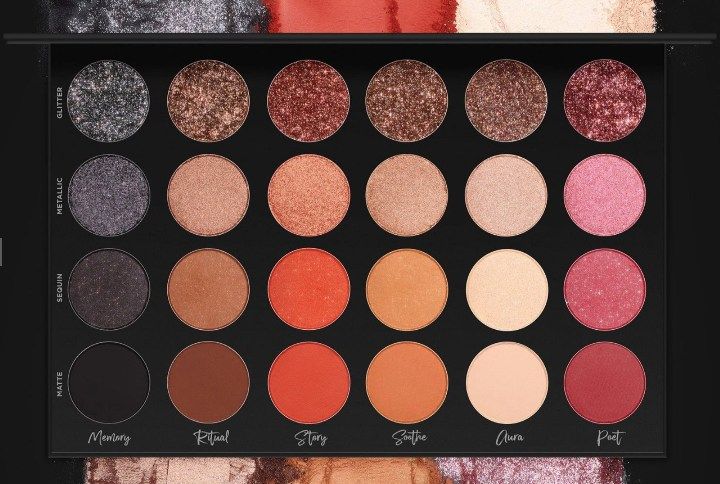 5. Highlighter
My look is never complete without a little bit of highlighter. For my everyday looks, I usually gravitate towards the Fenty Killawatt Freestyle Highlighter Duo in the shade Lightning dust / Fire crystal. I use the shade lightning dust on all my highpoints for more subtle lit from within glow.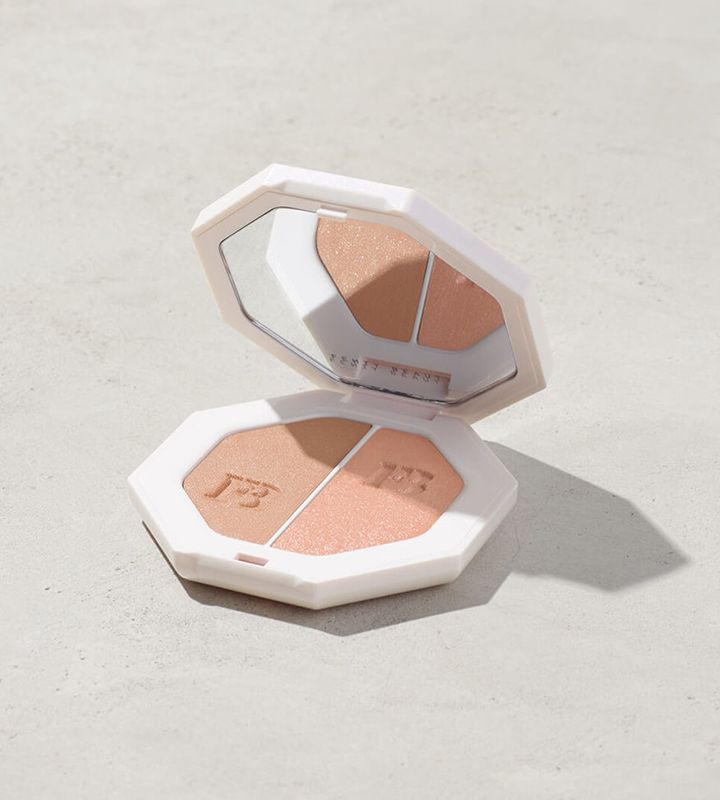 6. Mascara & Lashes
I never thought I'd love false eyelashes but I really got into them at the beginning of this year. When I feel that my lashes need some help or I have to take some photos, I apply the Ardell Demi Wispies. It has a lightweight band and the shape fits just right on my eyelid. Giving just the right amount of extra for the day makeup without going overboard or taking over my face. Which works especially well with the focus on the eyes with masks covering half our face. Alternately, if in a hurry my fail-safe mascara has always been the Too Faced Better Than Sex mascara. It works to amp up the volume and length to my lashes in one big swoop.
7. Lipstick
More often than not, when I have makeup on the daily about 80 per cent of the time I'm wearing the Soap & Glory Sexy Mother Pucker Lipstick in the shade Berrykissable. I'm never without this shade in my purse and always have an extra lying around somewhere. Its a beautiful rosy berry shade that goes with almost any makeup look I wear. A hydrating matte formula that glides on smoothly on the lips, I usually dap a bit of this on with my fingers and layer a lip gloss on top. However, with the inclusion of masks in our daily lives, I've nixed that extra step.