Every year, as the month of December, begins our countdown for the New Year also begins. Even though this year hasn't been the best for most of us, we are all looking forward to starting afresh! This time of the year is all about hope, bright possibilities and truckloads of positive energy with bittersweet goodbyes to 2020 and hopeful glances at 2021. Don't we all just love to pen down our New Year resolutions and yearly bucket lists? Yes, of course! We also asked some of our fave creators to share their bucket list for the coming year with us and tbh it's super exciting. So, if you need any inspo or want to know about your favourite creator's bucket list for the year 2021 then check them all out here!
Here you go:
1. Ranveer Allahbadia a.k.a @beerbiceps
Ranveer is one of the most popular self-improvement content creators in the country. We always see him try new things and encourage a positive outlook amongst people. So, here's what his bucket list for 2021 looks like,
This year has been full of new learnings and I wanna extend the same to 2021 too. One thing on my bucket list that's very important is to explore a new form of storytelling. I aim to become a regular vlogger. I have already started vlogging and I must say, it's fun!
OMG, we are super excited to watch some more fun and mindful vlogs by Ranveer in the upcoming year 'cuz that's something we dig!
2. Siddharth Nigam
Oh boy! What can we say about the youngest Indian male actor-creator to cross one million subscribers on YouTube? Well, we love how diverse Sid's content is and the fact that he never fails to WOW us! Here are his 2021 wishes,
Well, sky diving! Common, yes! But, sky diving is something that thrills me it is fascinating and I always wanted to do it. So, I hope in 2021, I can go sky diving and get a tick on that from my bucket list. Not just that, loads of traveling and my dream to share the screen space with Shahrukh Khan are there on my bucket list too. I really hope 2021 will fulfill these 2 major wishes for me. So, yes fingers are crossed. Hopefully, 2021 will be good to us and a little lenient too, LoL!
3. Niharika NM
With her perfect comic timing and accurate content, she doesn't shy away from expressing her real self on social media. We love her for creating such mind-blowing and relatable content that we can vibe with. Here's what her 2021 bucket list includes,
I have been in the States, studying for a while now!  So, the most important thing on my list for 2021 is to be able to see my family and friends again as soon as possible.
Tbh girl, we will be the happiest to see your 2021 wish come true!
4. Jitendra Sharma a.k.a @tedthestoner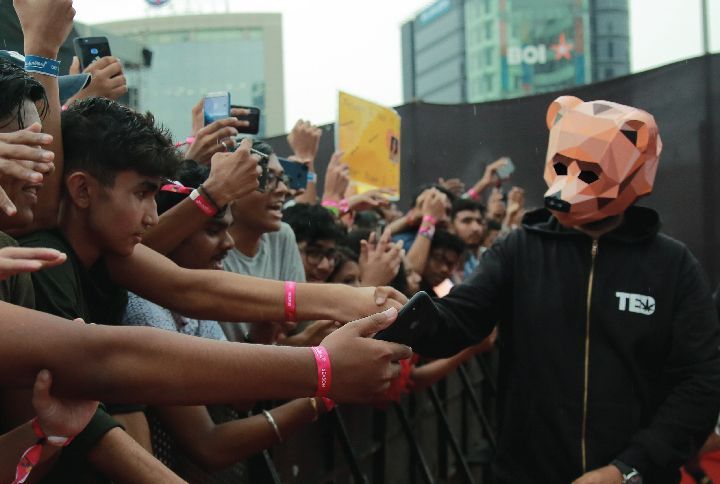 Popularly known as Ted The Stoner, he is an animal lover from the heart! Through his Instagram page, he brings laughter into our lives, one meme at a time! His content is full of fun and humour and we can spend hours scrolling through it. Here are his big new plans for the new year,
I have been procrastinating my plan to enter video content space on the internet. 2021 will see us branching out on YouTube with gaming live streams, podcasts and a lot more exciting things. Also, the ultimate bucket list goal is to open an animal shelter where all the abandoned animals that come our way and not get adopted can be sheltered and properly taken care of.
We are so proud of you Ted The Stoner! Your bucket list really has got us all excited for the coming year. We can't wait to see all the interesting content you have planned to show us on YouTube.
5. Madan Gowri
Madan uses the power of the internet to spread awareness about what is happening in the world. His work has garnered him so much love and support over the years. We love him for his educational and entertaining content. Here's how his New Year bucket list looks like,
To post videos on time!
His journey has been extremely inspiring and insightful. We can't wait to enjoy all the content coming our way this new year!
6. Abhi and Niyu
We absolutely love the kind of content Abhi and Niyu create! Their posts are very informative and they are always promoting sustainability. Here's what their 2021 bucket list includes,
Our bucket list for 2021 is to be able to tangibly help people in some form or the other on a regular basis.
Kuddos, you both are an inspiration and with your down-to-earth nature, you are winning and educating everyone out there. Keep it up!
7. Vishakha Fulsunge a.k.a @ridergirlvishakha
The boss girl, Vishakha is popularly known as Rider Girl Vishakha. She is a content creator, YouTuber and solo traveller who goes on multiple solo bike riding expeditions. Her journey vlogs keep us hooked to her videos and takes us along with her virtually. Her 2021 bucket list is quite exciting so, check it out,
I want to start off with a snow trek somewhere in India. I wish to explore 6 new countries in the next 12 months. Buying a new bike is my top priority and yes, hitting 2M in 2021.
Our best wishes are with you and we hope you achieve all that you wish for. We are confident that you will hit 2 million in 2021.
8. Shraddha Gurung a.k.a @lilmissgurung
Shraddha is a phenomenal creator who has fought all stereotypes and has made a permanent place in the hearts of thousands. With her content, she spreads beautiful and positive messages. Her New Year bucket list is very heart touching, check it out,
I honestly want to meet my grandparents. They live in Nepal and it's actually a drivable distance. So all I have on my bucket list is a long-awaited road trip to Nepal. I'll be driving and of course, vlogging it all!
We really wish you all the best for your long-awaited trip to Nepal and can't wait to see and travel virtually with you through your amazing vlog.
Well, all these bucket lists sound super exciting and inspiring. This year was quite uncertain but we are surely looking forward to 2021 with a big smile on our faces. We can't wait to see and hear all the good news that the New Year has in store for all of us. If you haven't made your bucket list for 2021, then what are you waiting for? Also, tell us about your New Year plans in the comments below!
Lastly, don't forget to follow @missmalinitrending on Instagram to know more about your favourite influencers!