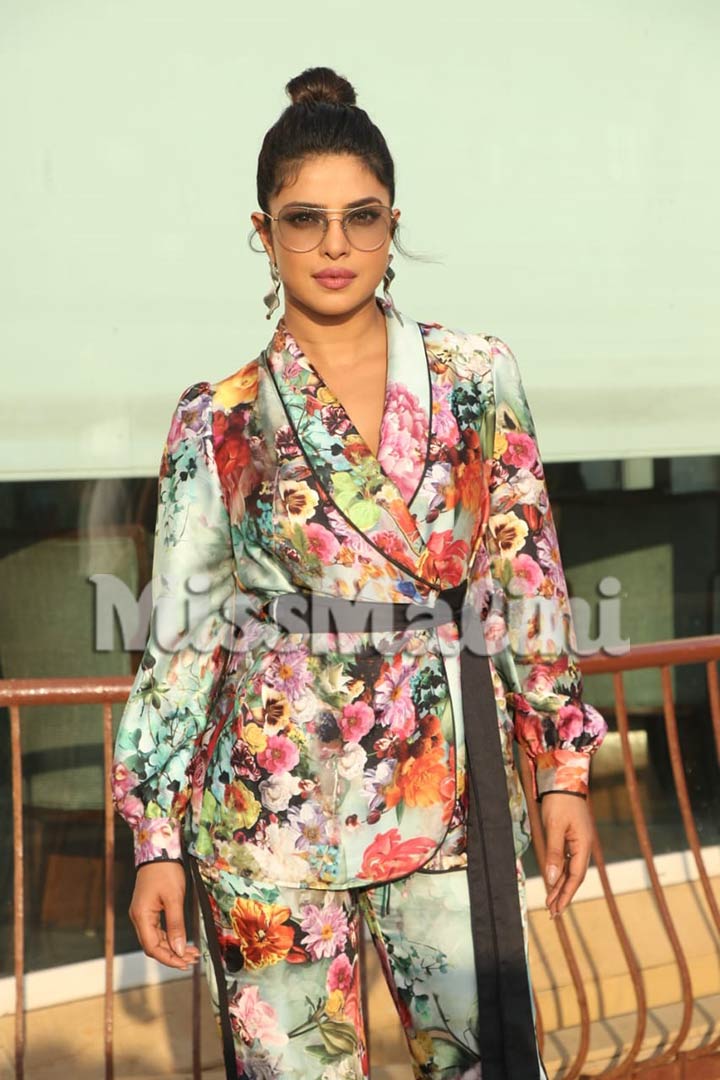 The second strain of virus has led countries like UK to go into a complete lockdown thereby helping to contain its spread. With the safety protocols and guidelines made stricter, authorities are being even more vigilant. Recently, reports stated that Priyanka Chopra Jonas, who is currently in London, visited a salon with her mother and that police authorities had to give her a reminder about the current lockdown protocols in the city.
But her representatives cleared the air about the whole matter saying that PC was legally permitted to be there at the salon as she had to colour her hair for her upcoming film Text For You. She was reportedly there with her mother Madhu Chopra and her pet dog Diana.
Metro.co.uk quoted her representatives as saying:
Following government guidance, Priyanka's hair was coloured for the purpose of the film she is currently shooting in London. The salon was opened privately for the production and everyone involved had been tested and followed both the DCMS working guidelines and the film production regulations. As I am sure you are aware, film and TV production is permitted to continue in the UK, and locations can continue to accommodate shoots and recces (pre-filming visits) that are carried out in-line with government guidelines. The paperwork legally permitting her to be there was provided to the police, and they left satisfied,
PC is currently in London with her husband Nick Jonas who accompanied her to shoot his cameo in Text For You. The film also stars Sam Heughan, Celine Dion, Russell Tovey and Omid Djalili and is a remake of a German film called 'SMS Fur Dich'.