Let's be honest, today, the whole world is on social media and our virtual lives have a huge impact on our mental health and wellbeing. We come across so much negativity, trolling, harassment and abuse on social media platforms on a day-to-day basis. Not gonna lie, I love social media platforms and enjoy spending time on it but sadly it's turned into a negative space for so many individuals out there. Having a safe social media experience is the need of the hour and an app like Girl Tribe by MissMalini will give you exactly that. I personally think that having a positive & meaningful social media experience is very important for my wellbeing, which is why the Girl Tribe App has become one of my favourite social media platforms. So, what is it all about and why should you be a part of it? Keep scrolling to know all about it.
What is the Girl Tribe all about?
Malini's Girl Tribe started off as a community for women on Facebook. It's a safe space for women to network, discuss, share their experiences, learn new things and much more. This community strongly believes in uplifting each other and approaching everything with empathy and kindness. In only months of initiation, it garnered thousands of members including popular creators like Shivani Bafna, Rashmi a.k.a @travelgirlindia and many more. Girl Tribe recently launched their very own app to make sure women have a kinder social media experience and I am loving it! Here are 5 reasons why every woman across the globe should download the app and be a part of this epic Tribe right away.
1. It's a safe social media space for women
The idea behind creating the Girl Tribe App is to provide women with a kind, safe and meaningful social media experience. On this app, you will only receive love, appreciation and positivity. Tbh, I love how women can openly discuss their issues and receive honest and empathic opinions and suggestions from the Tribe. This is possible and thanks to a dedicated team of Moderators who religiously scan through posts and interactions and steer clear of negative words or posts for the users to have a positive environment on their feed.
2. On Girl Tribe it's not about likes or followers, it's about positivity points
What makes the Girl Tribe App special is that no one here cares about how many followers or likes your posts get. It's all about positivity points. Every time you post something, comment on someone's post or refer the app to your fellow gal-pals, you earn positivity points. Now you may be wondering what is the point of these positivity points? Well, you'll be excited to know that positivity is a currency in this world! Which brings me to my next point…
3. An epic Tribe store
The Girl Tribe app by MissMalini has an epic Tribe store where you can redeem your positivity points for awesome events, workshops, accessories, clothes, stationery, stickers and much more. Not just that, time and again they have interesting contests going on where you stand a chance to win some mind-blowing products from popular brands. Imagine buying cool merch without spending any actual money, sounds amazing, doesn't it? Brb, 'cuz I gotta go and start earning my positivity points! 😛
4. They conduct amazing events
Imagine getting a chance to win a spot in such amazing virtual happy hours! Girl Tribe frequently conducts virtual happy hours with celebrities and creators. So, the women of the Tribe stand a chance to win a one-on-one interaction with their favourite celebrities and creators and also get to ask them questions. How awesome is that? They recently conducted fun events like these with Sejal Kumar, Ranna Daggubati, Kajol and many more.
5. You get to send supportive stickers to each other
I am sorry but I am obsessed with pretty stickers! Unlike any other social media platform, Girl Tribe App has a huge library full of relatable stickers that you can gift to one another virtually. You can brighten someone's day and spark joy by sending her a cute sticker with a personalised message. This is more than just a cute gesture, it gives us a sense of wholesomeness. It will make you feel that you are a part of a community and the women of the Tribe are always there for you.
Here's what boss lady and fellow Tribe member Malini Agarwal has to say,
The Girl Tribe App has been a serious labor of love. I live my life online and have seen the impact of social media, fatigue and FOMO. Don't get me wrong, I love social media, it gave me my career, but I truly believe we aren't using it for what it was meant. To genuinely connect with people across the world, with empathy, kindness and positivity. I believe the Girl Tribe App is a beautiful, safe and supportive space for women to come together, without judgement, or animosity. We're taking the competition out of social media and making it a happy, fun and free place. One of our members put it best, Girl Tribe is a social media community to help you detox from other social media!
I  mean, do you even need any more reasons to download the app and join the Tribe? Apart from all this, the app also has an interface that's super easy to understand. As soon as you download the app you will find a guide on 'How to use the app' and it will make your experience seamless.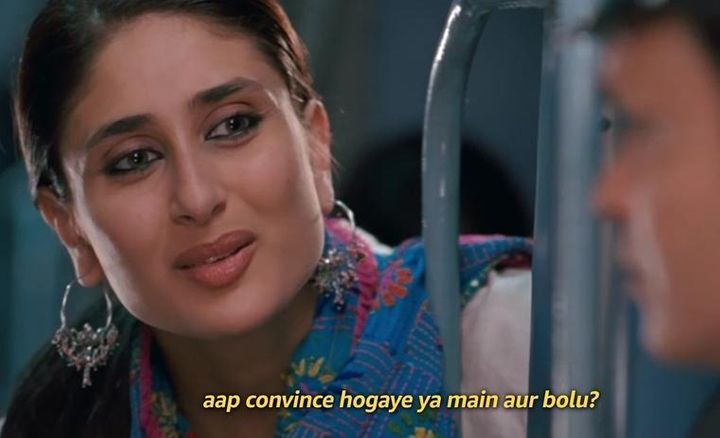 Jk, if you are really looking for a trolling free and safe social media experience then Girl Tribe App is the place to be. I have been personally using it and my experience has been exceptional! Girl, if you're ready to step into a world full of empowering queens and positivity, click here to download the app.
Also, don't forget to follow @missmalinitrending on Instagram to know more about your favourite influencers!