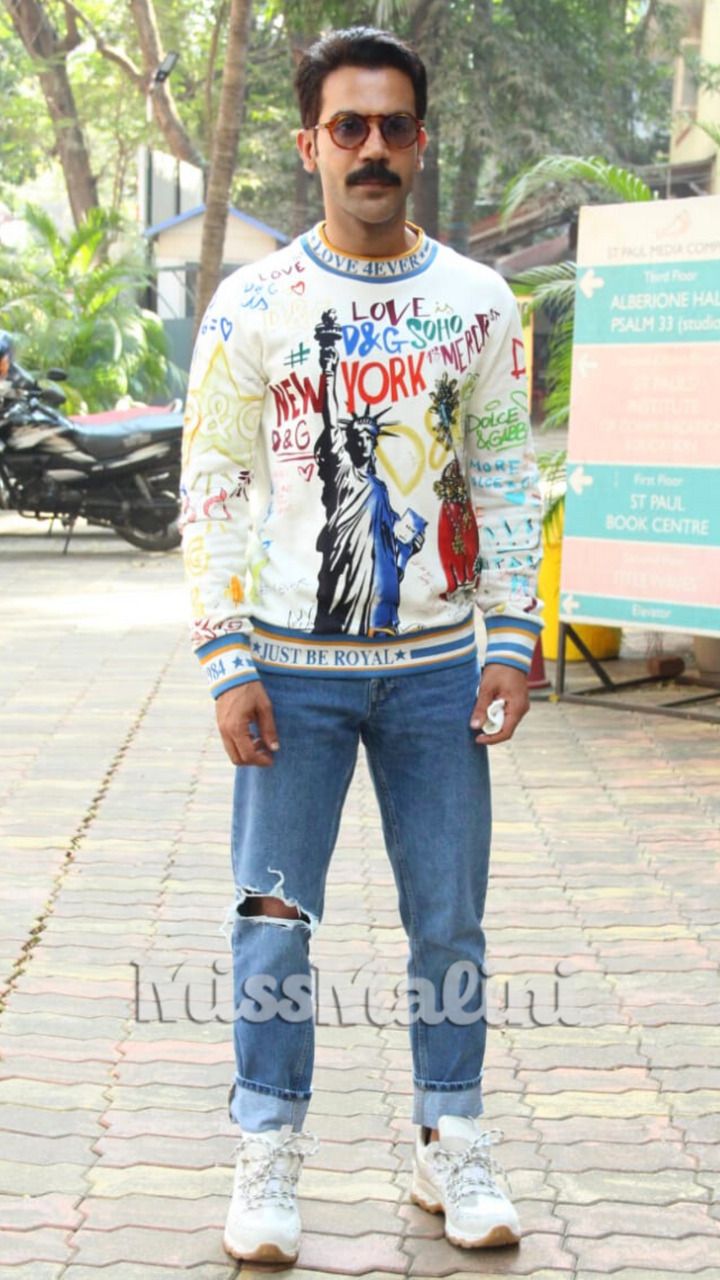 With Rajkummar Rao and Janhvi Kapoor's Roohi coming out very soon, followed by the announcement of Varun Dhawan and Kriti Damon's Bhediya, news is that Dinesh Vijan is set to create a horror-comedy universe.
It started with Rajkummar and Shraddha Kapoor's Stree. Raj played Vicky in the film, and now he is all set to be back in the universe with Roohi, where he is set to play a character called Bhanawra. With the films eventually set to overlap at some point or the other, when asked which character he will play if the worlds of Stree and Roohi were to collide, Rajkummar had some interesting things to say.
In a recent interview with Mid-Day, the actor revealed that Dinesh has plans of getting Raj's characters from both these films to come together in a few movies, and that he sees a double-role possibility in the future.
He says:
I was Vicky in Stree, and in Roohi, I play a character called Bhanwra. Dinoo's bigger plan is to have a film or two with both characters. So, it sounds like a double role is in the offing.
Now, this sure is something I would love to see!
Raj has been having a successful innings at the movies with some great performances in Ludo and The White Tiger. He is now awaiting the release of Roohi.