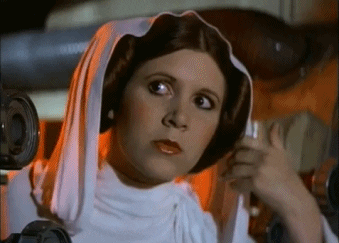 Whether you're watching a sci-fi film or romantic comedy movies have the power to inspire millions of people. The clothes, hair, makeup set pieces and more all are equally important in making a film successful. Moreover, a new or fabulous beauty or fashion moment can leave a huge impact on the generation and inspire trends for the next. Sometimes a look or hair might not be totally wearable but it leaves a mark forever ingrained in our heads as a memorable moment in the film. If you've ever dressed up as Harley Quinn for Halloween or been inspired by Audrey Hepburn's iconic style you know what I mean.
People often forget how hair too plays a big role and with over 100 years of cinema we've seen dozens of amazing hairstyles. Which ultimately makes it tough to pinpoint the best hair moment. We've narrowed down a few looks and cuts that made a big impact whether it was cosplaying or inspiration for everyday style. While dialogue can fade from memory these big screen signature hair moments and trends stay forever iconic.
Keep scrolling to check out the amazing hairdos that have made their mark in the film:
1. Princess Leia in Star Wars
Ever since Carrie Fischer made her debut with this hairstyle the world has never been the same. The two tightly wound buns on the side of her head have been replicated and adapted in many ways over the year. And they literally were the inspiration for the modern space buns we know and love today. This unique and instantly recognisable hairstyle has become synonymous with the character and arguably the most recognisable hair in film history.
2. Mia Wallace in Pulp Fiction
Adored since the '90s this cult-classic movie made Uma Thurman's whole look down from her hair, outfit, nails and makeup popular. But the instant iconic was her famous jet black bob and fringed bangs. The sharp bob was a fresh and statement-making look at the time that fit the character perfectly. This look had so many women asking for this cut and colour at the nearest salon. Plus it inspired a whole movement of experimenting with bob haircuts that are still quite popular today.
3. Harley Quinn in Suicide Squad
At this point who hasn't heard or seen Margot Robbie's version of Harley Quinn. Her iconic blue and red pigtails are wild and colourful as she is with blue ends on one side and red ends on the other. Paired with her iconic baseball bat and ripped tights you've got yourself the perfect Halloween costume. Fan's have been cosplaying this look since the movie came out in 2016, with tons of tutorials on YouTube. Even inspiring many fans to go bold and colour the end of their locks.
4. Saadhna in Love in Shimla
Yesteryears legendary actress Sadhana Shivdasani was a style icon her own right setting trends in the Indian film industry. Inspired by Audrey Hepburn at the time, she cut short her front hair into adorable pixie bangs. This caused a huge sensation among the women at the time since there were only a handful of basic trends. This was daring yet extremely stylish and glamourous the way she carried it off. In fact, it was so popular it was nicknamed the Sadhana Cut.
5. Anjali in Kuch Kuch Hota Hai
Love it or hate it this short haircut made huge waves when it first came. Out in 1998. Kajol rocked this cropped hair with a huge hairband as a tomboy for most of the movie before transforming into a graceful sari-clad beauty when shes older. Her whole look was trending especially with many young kids who replicated her whole sporty look from head to toe with the haircut, hairbands and tracksuit to match. This one iconic look from an iconic movie is so ingrained as a part of our childhoods that we couldn't forget even if we tried.
6. Shalini in Dil Chahta Hai
Curly hair finally had its moment in Indian cinema with Preity Zinta's reddish-brown hair with twisted curls in this coming of age film. And us curly-haired gals tired of straightening our hair were never happier. Curly hair was cool again and we were all for it. The whole films hairstyling was done by Adhuna Bhabani whose well-known for creating some of Bollywood's hottest hairdos.
7. Holly Golightly in Breakfast at Tiffany's
Finally you cant list iconic looks without mentioning Audrey Hepburn at least once. Her character is known for her royal twisted updo complete with baby bangs and of course that gorg diamond-studded tiara with chic sunglasses. Iconic instantly from the very first shot of the film it's Audrey's most recognisable look and has cemented its place in cinema history. To date the star's stunning style is forever be admired, adored and replicated.
How many movies can you name with memorable hairdos or iconic beauty looks? Let us know in the comments below. Don't forget to follow @missmalinibeauty on Instagram for more updates.