As the season of heat reaches its peak, the temperature seems to be on a relentless increase! Sweat, fatigue and a host of other problems such as prickly heat, summer diarrhoea and dehydration grapple us, especially kids and toddlers. And so, we spoke to Rohit Shelatkar, VP at Vitabiotics and a fitness and nutrition expert to understand what food items should parents include in their child's meal, helping them effectively beat the heat. He recommended six superfoods for toddlers to battle the summer war and explained the reason behind them, scroll down to read all about it!
1. Coconut Water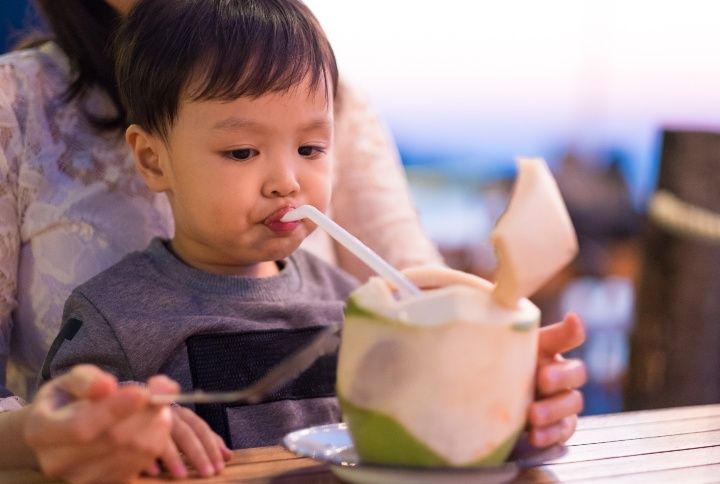 Packed with several vitamins, minerals and antioxidants, coconut water keeps the body nourished and hydrated. It is a low-calorie beverage that works as an excellent thirst-quencher and immunity booster.
2. Summer Fruits & Veggies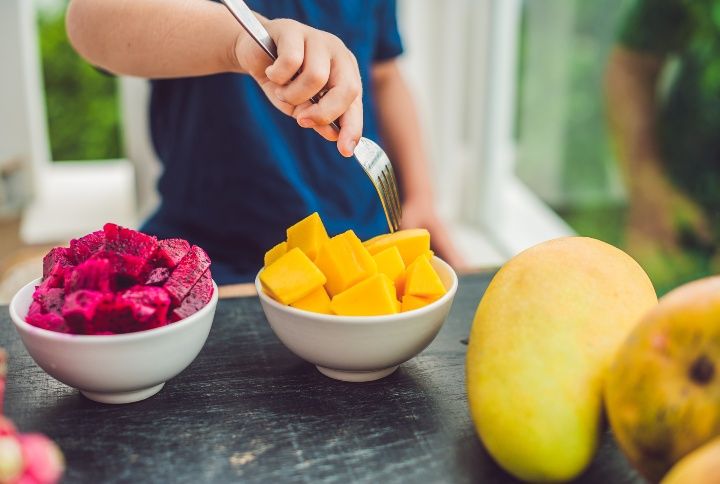 Toddlers tend to have an affinity for colours on their plate. By incorporating seasonal fruits like mangoes, muskmelons, watermelons, oranges and many more along with vegetables such as bell peppers, bottle gourd, cucumber and beans among others, you will provide your child with a nutritious rainbow! Furthermore, preparations like fresh fruit salad or cucumber cheese sandwich are a few healthy snack options for your young ones.
3. Home-Made Ice Creams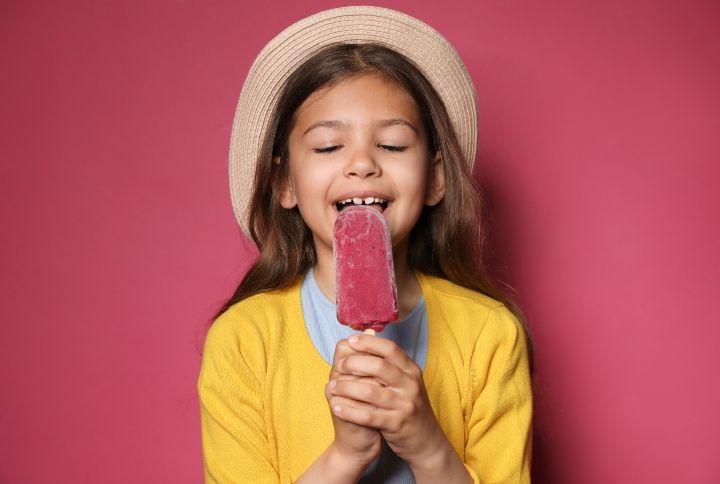 Packaged ice-creams often contain high amounts of sugar, making them harmful for children. However, summer is the season for ice-creams and sorbets. If you are wondering how to serve your kid a scoop of tasteful goodness, then opt for homemade ice creams. One can always play with a variety of seasonal fruits and make milk as well as non-milk variants. Besides, flavourful mango lassi or delicious fruit yoghurt are some other items that will keep your little one happy!
4. Sabja Seeds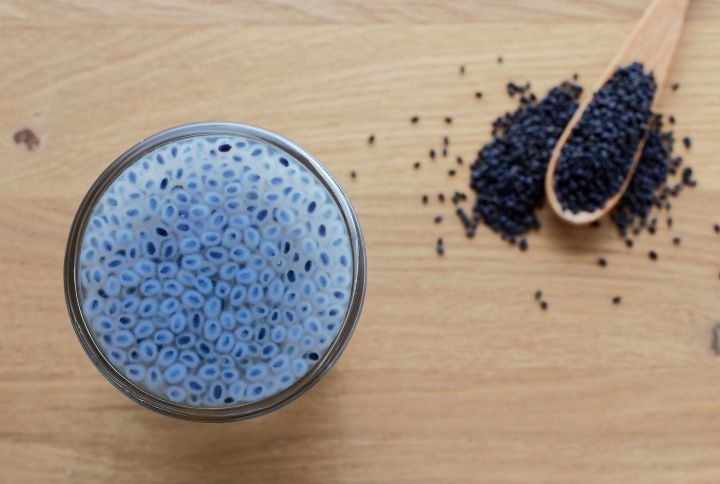 Traditionally used as coolants, Sabja helps get rid of toxins from the body. The best way to incorporate the same in your child's meal is by soaking them overnight and using the seeds as a topping over any fruit juice or coconut water.
5. Barley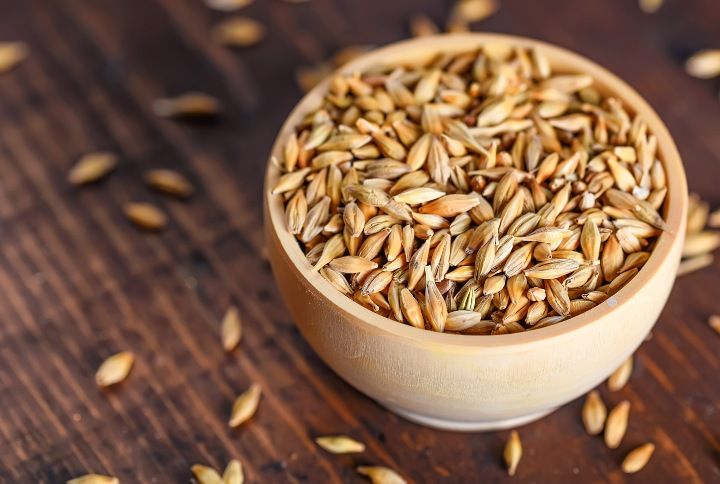 Great for reducing water retention, it is also known to curb cellular inflammation and maintain the body's natural water balance. Typically, grains are not considered coolants but barley is an exception. One can consume it by mixing it with water or in the form of bread or upma.
6. Tomatoes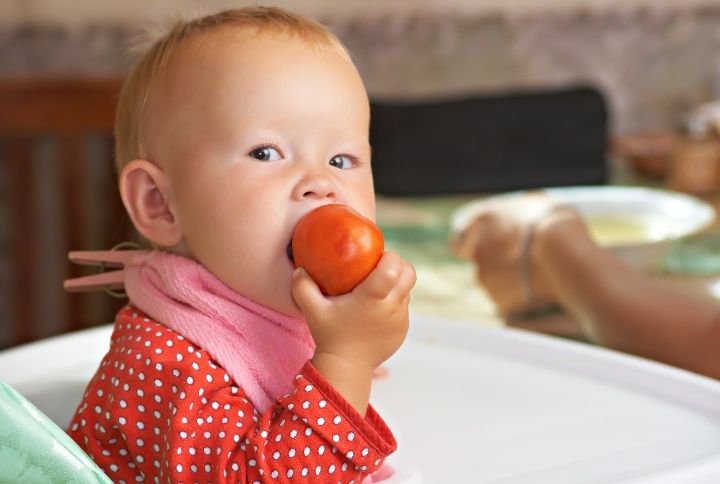 Tomatoes are rich in Vitamins A, B2, and C; Folate; Chromium; Fibre; and Potassium. Due to its numerous benefits such as protection against harmful sun rays, strengthening of bones, prevention of heatstroke and improvement of the digestive system, it will not be wrong to call it a super-food.
By including these healthy options in your kid's everyday meals, you will not only help them meet their nutritional needs but also enhance their capacity to deal with the incessant heat. Getting your child involved in the food prep could be a good idea as kids are more likely to try foods that they've been involved in preparing or selecting. The most important thing is to make sure that the child's daily requirement of macronutrients (carbs 220gms, proteins 24gms, fat 70gms and fibre 15gms) are met along with important micronutrients such as Calcium, B complex vitamins, Vitamin D, Vitamin C, Zinc and Vitamin A.
Be it summer or winter, homemade food that is free from preservatives and chemicals is the best food for your child!
You can also follow @missmalinilifestyle for more information on topics like these.