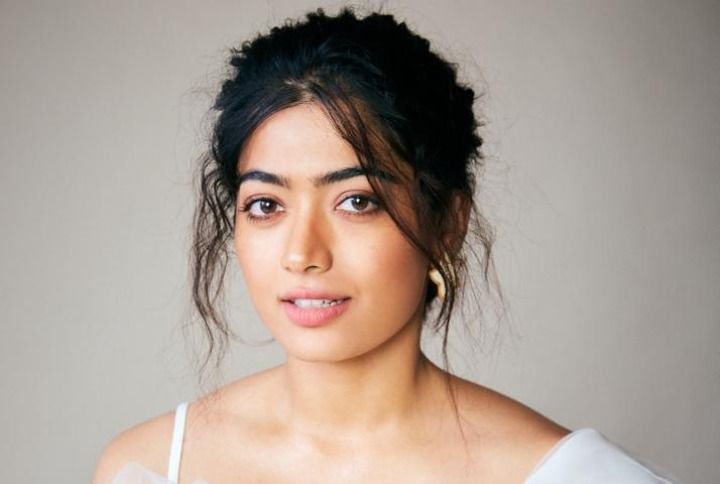 Speak of achieving milestones, Rashmika Mandanna is one actress who is climbing the ladder of success with some back-to-back movie and song releases. Clearly, there's no stopping to this 24-year-old actress is who is all set to play the role of Amitabh Bachchan's daughter in an upcoming movie titled, Goodbye.
Getting a chance to share the screen with the Shahenshah of Bollywood is a big achievement and it goes without saying that the joy is unparalleled. Now imagine, breaking such big news to parents! Rashmika revealed her parents' first reaction when they got to know she will be sharing the screen with Amitabh Bachchan. I'm sure her parents must felt a rush of emotions – proud, happy, and excited for their daughter who is winning hearts and rising to fame with her work.
Speaking of her parents' reaction, the actress says-
Amitabh Bachchan – the name itself brings in so much respect, When my parents got to know that I will be starring opposite Mr. Bachchan in Goodbye, they almost couldn't believe it
My parents are huge fans of sir and while growing up, and have watched so many of his films and they were so excited for me.
Sharing her parents' advice, the actress says-
They treated me like how a teacher teaches a student to – "Do a good job, be attentive and learn my lines well" which I think is very cute.
Rashmika has a huge fan following that's spread Pan India and I'm sure it's going to be a delight for all of them to see her share the screen with Amitabh Bachchan. I am super excited and can't wait to watch this movie on the big screen.