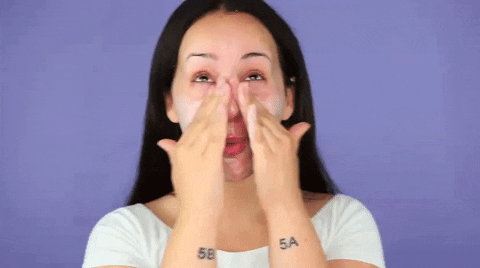 Whether you're obsessed with skincare or not you can't deny that cleansing the skin thoroughly is an integral step in everyone's daily routine. However, if you have dry skin that is also super sensitive it can be a challenge to find a good cleanser that can clean your skin without getting it irritated. It's no easy feat as finding the right one. It can mean going through the painful and annoying process of trial and error, time after time. Not to mention the havoc the wrong formula can cause!
The key is in finding a gentle and nourishing formula very much without harsh ingredients or triggers like sulfates that strip the hell out of your skin barrier. No one likes tight and flaky skin that looks like the desert! Moreover, if the moisture is stripped from your skin it can look sallow, dull and emphasise any existing lines and wrinkles. Luckily, there are plenty of incredible cleansers available that won't cause any of these sides effects and are chock-full of calming ingredients! But what's a gal to do when there are dozens of options? No worries! We've narrowed down the best picks available in the market that take the guesswork out of the equation. Scroll below to see them all.
1. Cetaphil, Gentle Skin Cleanser
While tailor-made for all skin types this works especially well for dry sensitive skin folks. This dermatologist-recommended cleanser erases all signs of dirt and grime while keeping the skin hydrated. It's hypoallergenic, pH-balanced, fragrance-free and non-comedogenic which means it won't clog your pores or upset your skins delicate ecosystem. If you have rosacea-prone or blemished skin you'll especially appreciate this mild formula that comes at an affordable price tag.
2. La Roche-Posay, Toleriane Hydrating Gentle Cleanser
Extra gentle and free of soaps parabens, oils, and fragrances this creamy wash soothes and cleanses the skin and can even buff away your makeup. It's excellent for normal skin types too as it offers a boost of moisture with ingredients such as thanks to thermal water, ceramides, and glycerin.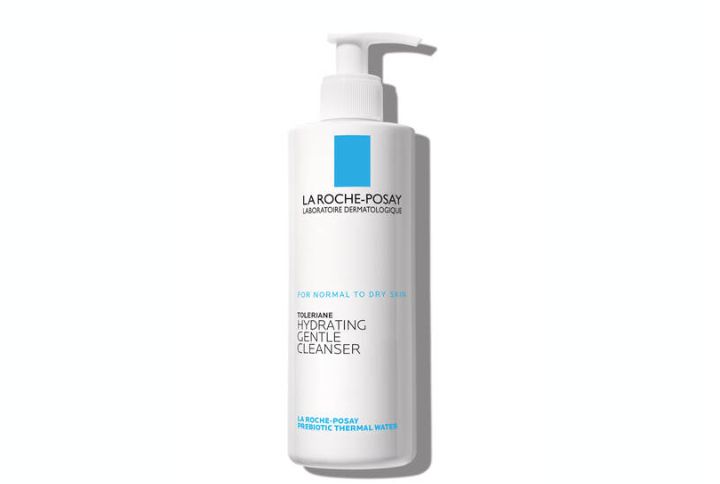 3. Neutrogena, Hydro Boost Lightweight Hydrating Facial Cleansing Gel
This hypoallergenic and no comedogenic cleanser has hyaluronic acid as one of its key ingredients to lock moisture into your skin long after. The lightweight gel formula becomes a silky lather and easily washes off leaving your skin feeling clean and elastic all day long. No tightness here!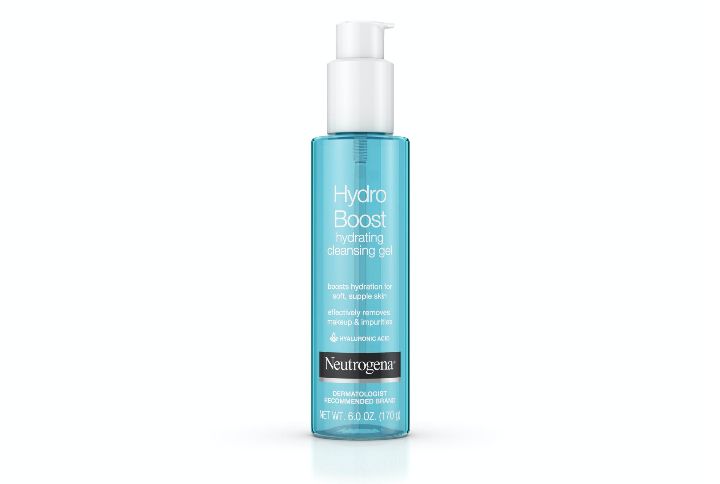 4. Avène, Extremely Gentle Cleanser Lotion
If you struggle with rosacea along with dry and sensitive skin, this extremely gentle formula will a fantastic choice. It's totally safe for even the most hypersensitive of skin types. Formulated with minimal ingredients it's sort of bland but in the perfect way. It soothes and calms the skin as it removes impurities, oil and makeup without disrupting the skin's delicate moisture balance. Moreover, you can just gently wipe it off without the need for a heavy rinse.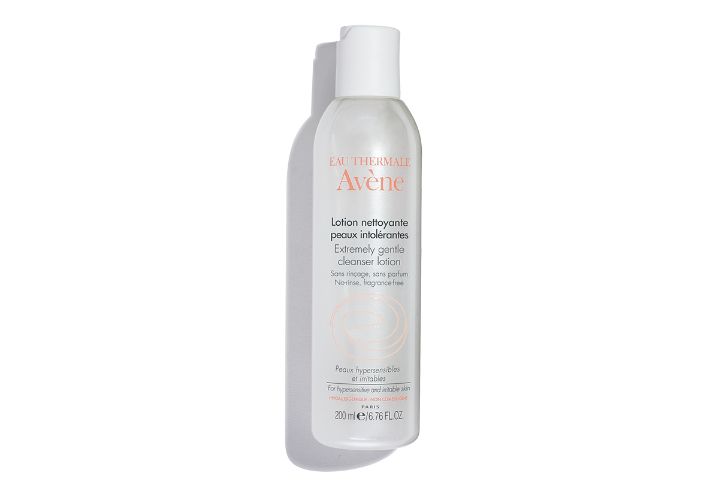 5. Laneige, Cream Skin Milk Oil Cleanser
The feel of cream but the consistency of milk,the makeup-removing, skin-moisturizing effect of this face wash's texture is the perfect in-between. It's wonderful as a gentle non-foaming cleanser in the morning or in the evening after you've removed your makeup. The formula is fairly simple and based on a few nourishing and antioxidant ingredients but also a lot of gentle emulsifiers that give this product such a unique texture and gentle cleansing of the skin.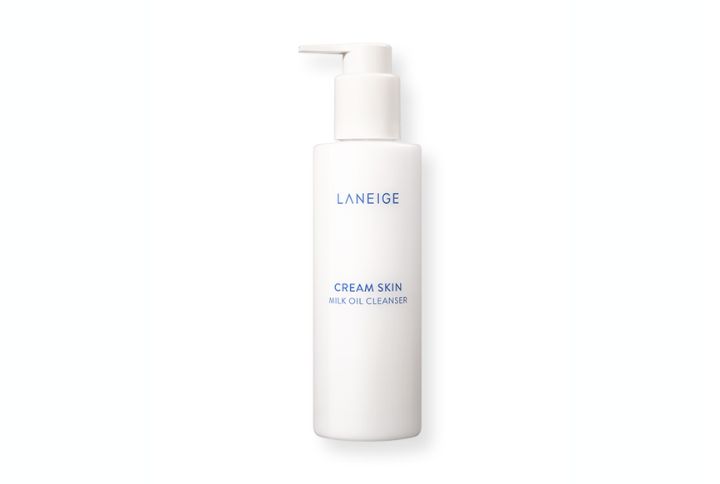 6. Kiehl's, Dermatologist Solutions Centella Sensitive Facial Cleanser
Formulated with Centella Asiatica, known for its skin-soothing properties, it gently cleanses away dirt, oil and impurities while soothing and strengthening the skin barrier. Fragrance-free, alcohol-free, soap-free, surfactant-free and non-comedogenic it also helps balance the pH levels of skin with 8-hour hydration. If you're skin flares up easily this healing formula is especially ideal.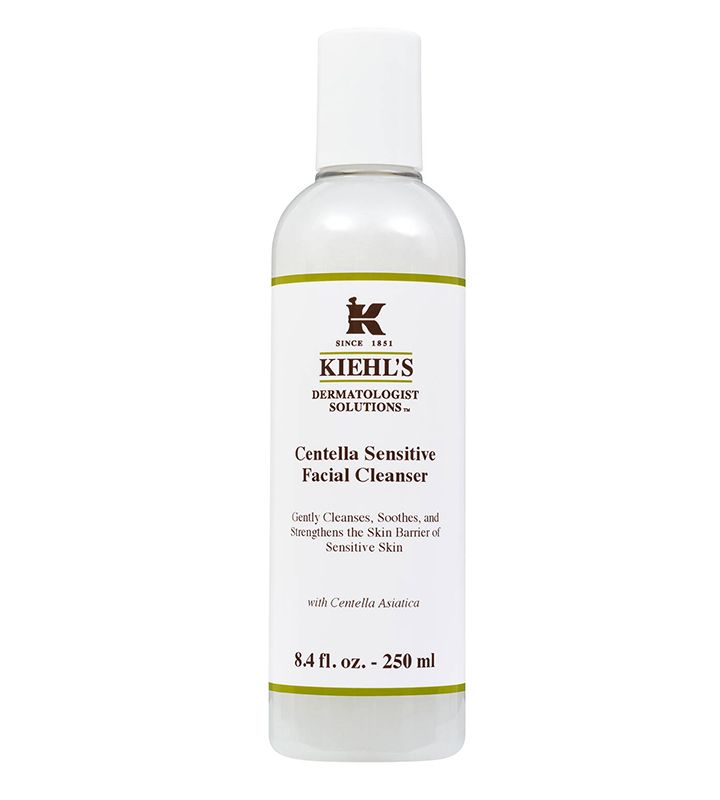 Have you tried any of these cleansers for dry sensitive skin before? Let us know your favourites in the comments below.
Join Malini's Girl Tribe to be a part of the conversation.