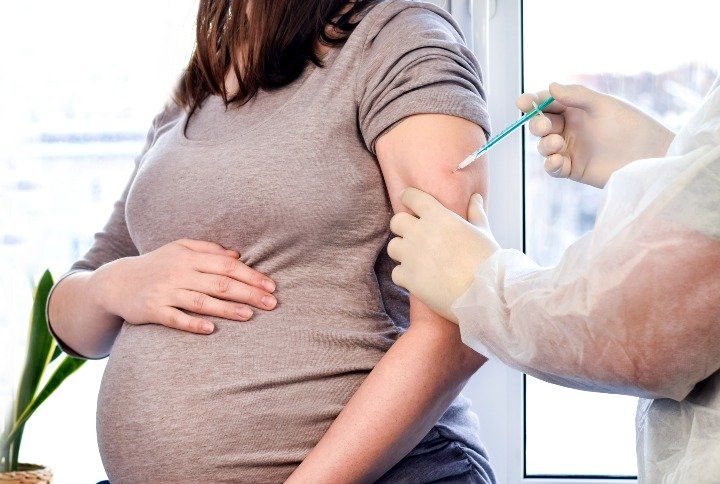 Unlike in the first wave, the second wave of COVID-19 saw numerous pregnant women get infected by the coronavirus. COVID-19 can cause substantial problems during pregnancy, especially the last trimester, when the uterus expands and presses on the diaphragm, limiting a woman's capacity to cope with a drop in oxygen saturation. This could cause an abrupt drop in blood oxygen saturation, endangering the lives of both the mother and the child.
Vaccines are a way out of such a condition. Vaccines aid in the prevention of serious illnesses in pregnant women. COVID-19 infection during pregnancy can result in fast deterioration of the health of a pregnant woman, as well as cause harm to the foetus.
We spoke to Dr Nandini Devi, Senior Consultant – OBG, Manipal Hospital to understand more about vaccination for pregnant women, the risks and benefits and everything else about it. And she started off by saying,
The benefits of vaccination for pregnant women, according to experts, far exceed the risks. Information and data related to COVID-19 on pregnancy and vaccinations respectively, is changing by the hour. Yet, the full impact of COVID-19 on pregnancy outcomes for the mother, the foetus and the newborn, is still unclear.
Women who have no complications in their pregnancy can receive the vaccination. The goal is to analyse the risks and benefits on an individual basis so that a pregnant woman can make a more informed decision. This choice is based on the woman's belief that the danger of infection and/or morbidity from COVID-19 outweighs the known risks of vaccination during pregnancy.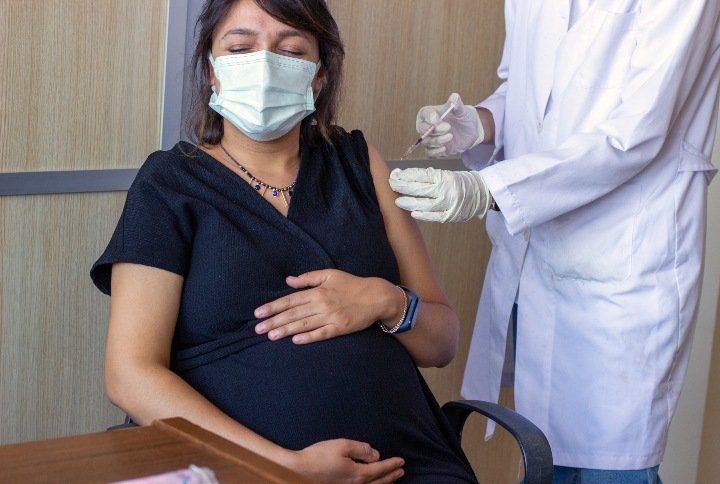 Here's Why You Should Take The Jab
Pregnancy does not raise the chances of COVID-19 infection. However, current research suggests that pregnant women are at a higher risk of severe COVID-19 illness than non-pregnant women if they fall sick. Pregnant women with COVID-19 are also at a higher risk of preterm birth and other negative pregnancy outcomes. The majority of pregnant women will be asymptomatic or have a moderate condition, but their health may quickly deteriorate, affecting the prenatal outcomes.
As the advantages of vaccination outweigh the drawbacks, such as in pregnant women at high risk of COVID-19 exposure, WHO recommends vaccination in pregnant women. Also, pregnant women with comorbidities are at a greater risk of developing severe COVID-19 disease. Hence, pregnant women should definitely consider taking the COVID-19 vaccination.
Although the majority of infected pregnant women recover without the need for hospitalisation, a few may experience rapid deterioration in health. Symptomatic pregnant women tend to be at higher risk of serious illness and mortality. Pregnant women with symptomatic COVID-19 had a higher risk of adverse pregnancy outcomes, such as ICU hospitalisation, iatrogenic preterm birth, pre-eclampsia-like symptoms, Caesarean section, and mortality, compared to pregnant women who have had COVID-19 vaccination.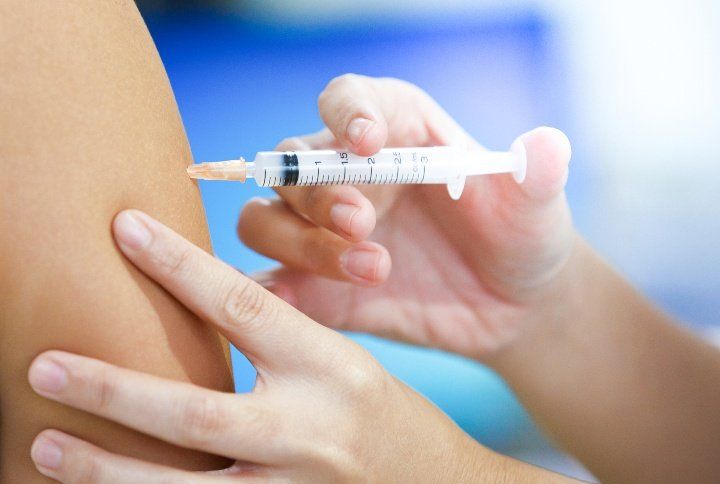 When Can You Be Jabbed?
If a pregnant woman chooses to be vaccinated, she can do it at any time during her pregnancy. According to current research and guidelines, any trimester is deemed safe OR (one can consider the second trimester. If a woman has been exposed to COVID-19 during her pregnancy, she should be vaccinated as soon as per schedule as in non-pregnant population.
What Happens Once You're Jabbed?
The existing COVID-19 vaccinations are safe, and vaccination protects pregnant women from the virus in the same way that it protects other people. Based on current knowledge, experts believe that COVID-19 vaccines are unlikely to pose a risk to pregnant women or the foetus. However, a vaccine, like any other treatment, can cause adverse effects, which are usually just minor/mild.
After taking the vaccine, mild fever, pain at the injection site, or feeling unwell for 1-3 days can be expected. This can be managed by taking paracetamol tablets. Very rarely, the beneficiary may experience some symptoms within 20 days after taking the injection and this may need immediate attention. However, the long-term adverse effects and safety of the vaccine for the foetus and the child are not established yet.
Doctors encourage pregnant women to take the vaccine shot as the group is at a higher risk of severe illness from COVID-19, and studies have not identified any concerns about the safety of the shots so far. Vaccinating a mother is likely to give some degree of protection to the newborn as well since the antibodies developed in the mother's body post-vaccination will pass on to the developing foetus through her blood.
Join the Girl Tribe by MissMalini App to be a part of the conversation.Explore the app