Makeup is always more than what meets the eye, just like the early stages of a painting, there is priming, a base for setting the undertones and garnering more coverage, then there is the play of colours with Godly details and finally the varnish. A makeup process grows on similar lines of artistry, making the makeup doer a makeup artist. Achieving a perfect makeup look is more than the popping eyes, rouge cheeks and plump lips, eventually it all comes down to the understanding of colour theory and their behaviour with various skin tones.
The importance of colour theory for a more inclusive beauty industry that upholds  ideal representation for people of colour (POC), in this real-time progressive society is what I, as a brown-skinned beauty writer, aspires, hoping it's more than just a tiktok trend or a mere marketing fad. To unravel the secrets, tips & tricks and hacks of colour theory and what the massive-modern beauty industry is still lagging, read on. 
Colour Theory And Its Relevance In Makeup
Colours are all about relationships, if the surroundings of the colour changes,  it will appear to change the colour, even though it's staying the same. The environment of colour refers to its background, base and lights, in the sphere of makeup it's the type of skin and skin tone of the person. Cool, warm and neutral are three major types of undertones of the skin, which lay the foundation (quite literally) for building a product base. Cool colours have a touch of blue undertone, while warm colours have a yellow hint. Neutral colours show hues of both undertones. Using the right products for foundation, concealer and corrector is based on colour theory.
The colour wheel is the chakra of colour theory that aligns all essential conjectures. Colours that lay opposite on the colour wheel are primarily the complementary colours, these pairs neutralise or cancel the undertones when mixed together. A green colour will minimise redness and a peach-orange will conceal the under eye dark circles. The contrary colours can also make each other stand out, like a bronze eyeshadow will further enhance blue eyes. Churning the course of a colour wheel reaps the best makeup result. How colours are perceived by eyes in relation with other colours is different from what they actually are, this is called the relative and absolute colour. The relativity of colours make all the difference in makeup.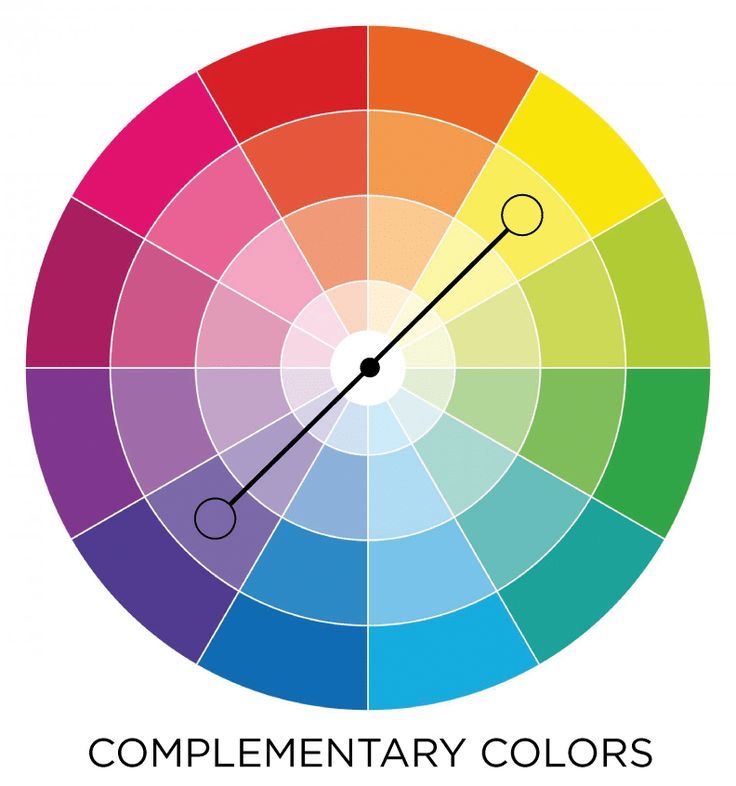 How Colour Theory Is Relative To Representation
Representation is embracing diversity and creating room for all. The beauty industry has been quick to adapt and cater to the progression of inclusivity. However, it's still a work in progress. Many people of colour and diverse ethnicity cite a lack of media representation and correct portrayal through public outlets. Like all other glamour fed industries, the beauty space thrives on media too, this close knit relationship calls for a balanced beauty diet for inclusive consumption. Brands and beauty CEO's are flashing product launches and trending campaigns for all people of colour, but in the real sense of identity, is purchasing such products all that inclusive?
A brown pink lipstick shade for a fair toned person becomes a nude pink colour for a darker skin, the swatches from perfect photoshoots never turn out the same when worn by real lips. A sunscreen always leaves a white cast for people with deep coloured skin. A neutral beige glitter eye shadow becomes bright white glitter for people of colour. This makes us question, in the buzzing era of online living, can buying makeup really go wrong for people of colour? 
In the search for the right shades and tones, the beauty followers scroll up and down the social media to find a beauty or makeup influencer that has similar skin or melanin content to stock their best buys from their vanity and experienced recommendations.
Here comes the importance of colour theory, brands are creating products for brown, black and pale skin, but for its better reach, they must optimise better attribution. From naming lipsticks to swatching them, a whole lot of strategizing shall roll the tables. A nude for fair skin is not a nude for brown skin and vice versa, most brands today photoshop the swatches from a light skin to deeper coloured skin, raising misjudgement for consumers. As colour theory teaches how a colour changes itself based on its surroundings, 'honest swatches' for all makeup products on various skin tones is the compelling need in the modernised frenzy of the beauty world. 
Many brands are scooping the scope of inclusivity and that's how the melanin rich skin grows upon the much evolving beauty market, today and tomorrow.