The makers of Jawan put out the first prevue of the film today and the excitement of the fans has been soaring through the roof. The audience has been unanimous about one thing, and that is how captivating this prevue was. A lot happened in this 2 min video starring some of the biggest stars. But I am sure besides Shah Rukh Khan, Nayanthara and Vijay Sethupathi, you maybe have missed a few stars that we spotted. Check out the list below.
1. Nayanthara
You may have spotted Nayanthara, but did you catch her in this action-packed avatar blazing guns? With the coolest pair of sunglasses, she will be seen in Shahrukh's Jawan this year.
2. Vijay Sethupathi
Vijay Sethupathi will also be a part of the film, but that was no surprise. However, the prevue is the first time we are seeing his look in the film.
3. Deepika Padukone
Deepika Padukone in the prevue came as a surprise to many and the fans were left awe-struck by her appearance. Not much has been revealed about her role in the film as of now.
4. Sania Malhotra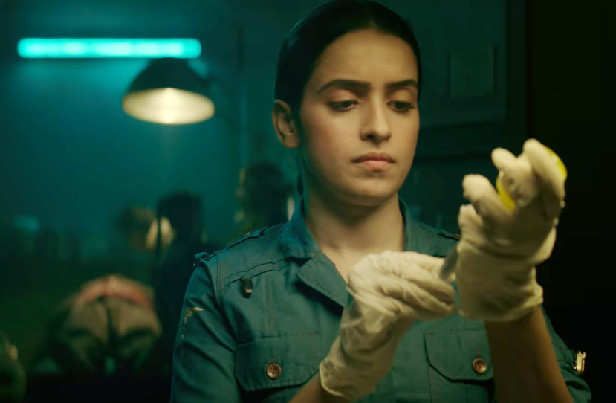 Sania Malhotra was also spotted in the prevue. She appears to be holding a syringe in what looks like a mid-process of an operation.
5. Priayamani
We hope you didn't miss out on Priyamani, a stellar actress who was also seen in The Family Man alongside Manoj Bajpayee.
Must Read: Jawan Movie Review
We bet you may have missed some of these from the prevue video. I mean fair enough, with Shah Rukh Khan in the frame, you can tend to miss out on a few details with your eyes glued to King Khan.
You might also like, Jawan Prevue: Shah Rukh Khan Gives Us A Glimpse Of His Action-Packed Film