Each season I like to recap my favorite moments at Lakmé Fashion Week like I did at Winter/Festive 2010, Resort Fashion Week in Goa, and Summer/Resort 2012. Here's a peak at the things Team MissMalini thought were ace!
1. Fellow Journos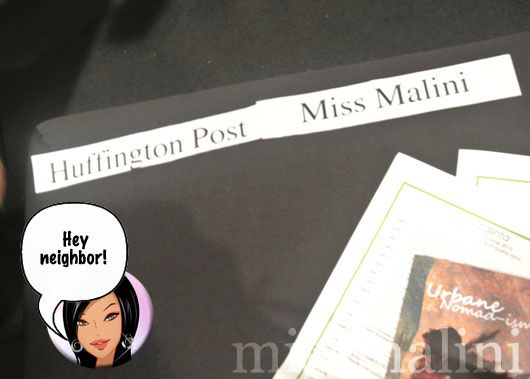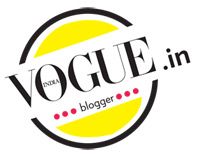 It's like paparazzi central at these things and it's always fun to put faces to names when it comes to fellow fashion junkies. I loved discovering that we were media-seat neighbors with The Huffington Post (remember the love?), I enjoyed all of the lovely Marissa Bronfman's tweets and we were both thrilled that Shivan & Narresh's spectacle mystery was soon solved!
PS. Spectacular Look Book gentlemen, I loved the equestrian inspired cruise wear, just brill.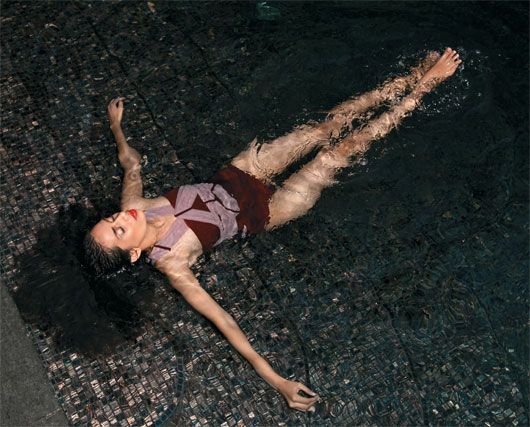 2. How Models Beat Boredom
Marv D'Souza's awesome peak behind the fitting-room doors and how models kill time! (I've never seen anyone wash an apple more delightfully in my life! Wait for the video coming soon, it's worth it. Heart you Diva Starr.
3. MissMalini Fashion Awardees
You know what they say about the gift of giving right? It's a total high to give someone their very first award and watch them beam 🙂 I had the pleasure of running around the Grand Hyatt delivering MissMalini 2012 Fashion Award Hampers to this years champs. Oh, what a feeling!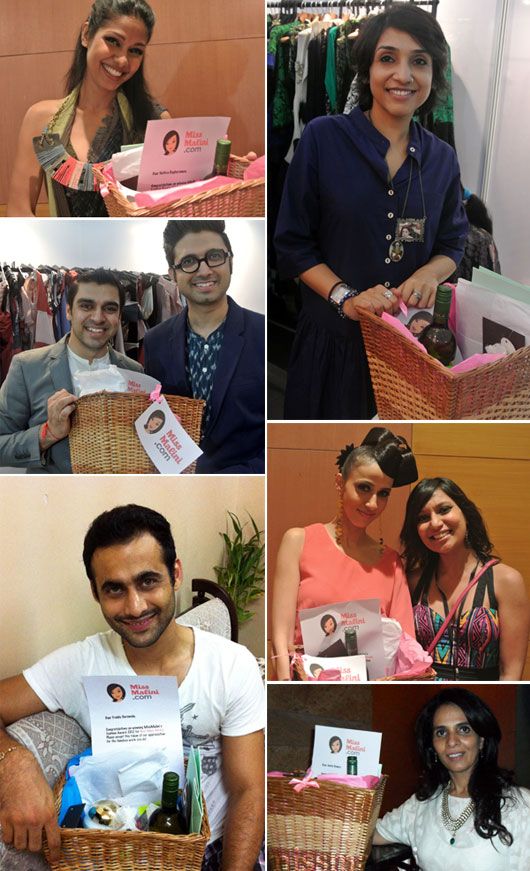 4. Team MissMalini
I have the best team ever 🙂 and it's a major delight to hear glowing reviews from models, designers and celebrities alike that Team MissMalini is always on the job! So thank you team, you are awesome!
Here's some stuff Ranjit, Marv, Karen and I loved: Felix Bendish's goldfish brooches. Ken Ferns' Rorschach's Inkblots, Deepika Govind's pop patola sarees. The moustache detail at Bodice on the cuffs! Shivan and Narresh's underwater laser theatrics and the entire collection too. Sanchita Ajjampur's menswear.
Gaga's menswear silhouettes mixed with Indian fabrics and prints. Outhouse's scarab gold necklaces. Abhishek Datta's bane masks. Following Kallol Datta around from the get go and this epic interview.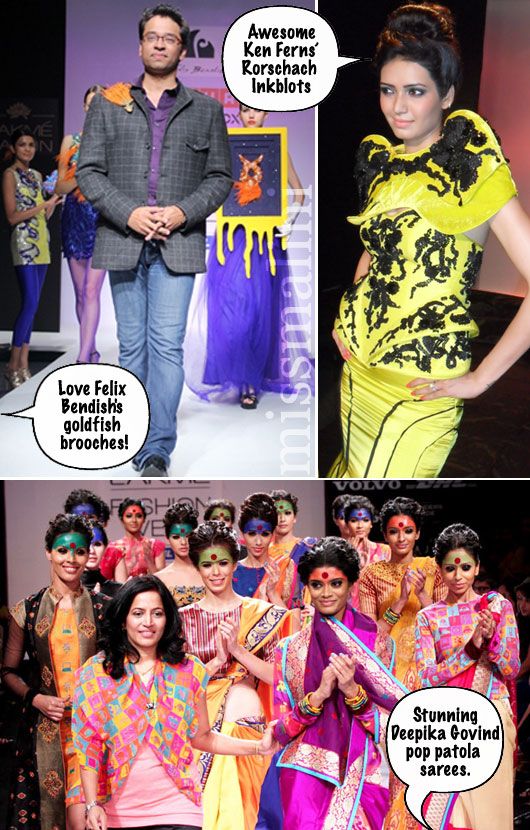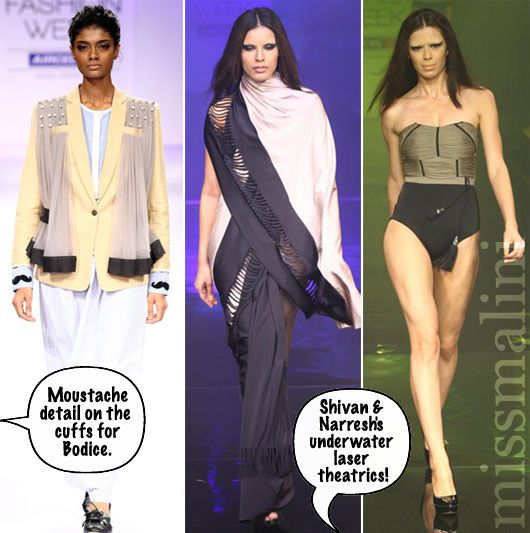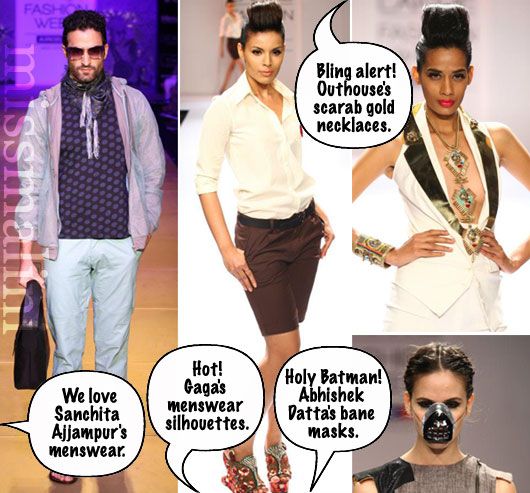 5. Absolute Finale
Kallol Datta and Pankaj & Nidhi did not disappoint with a spectacular finale. We also totally called it last year with our Fashion Awards where Kallol won his first ever award via MissMalini.com for Best Designer – Identity/Vision. Woohoo! Kareena Kapoor (the face of Lakmé Absolute) opened and closed the show, and in case you missed it, we caught up with her for a closed-set shoot last month where she told us all about it! Now you know who we were waiting for in that vanity van at Mehboob studio 🙂 xoxo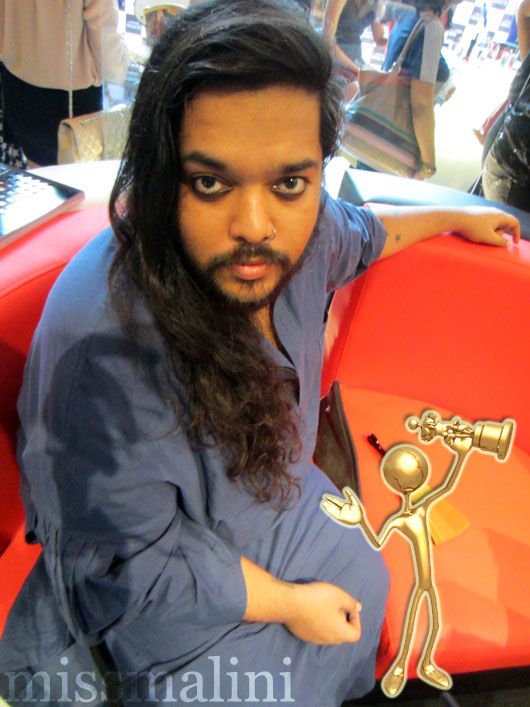 For daily updates on all things Fashion sign up for your Daily Dose of Bollywood, Fashion & Lifestyle delivered directly to your inbox! MissMalini's Daily Express: click here.