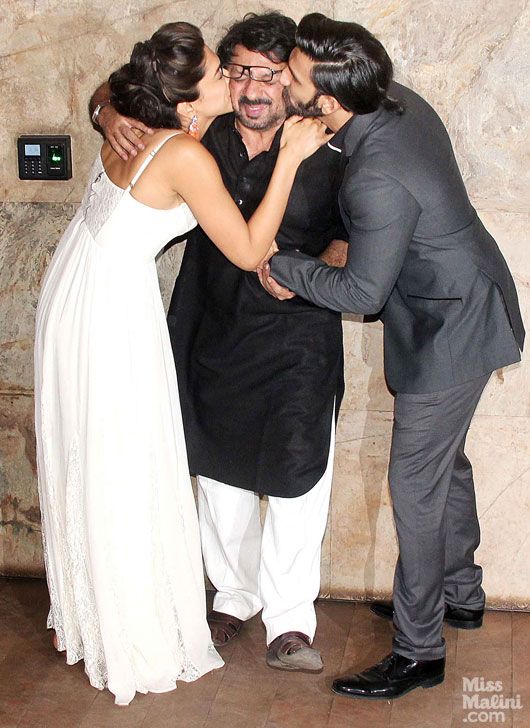 Sanjay Leela Bhansali's magnum opus Padmavati has been a difficult film to make. Not just because it's a film about history and re-creating that era takes a lot of effort, but because they've had to deal with one problem after the other. From vandalisation of the sets and Sanjay being assualted to threats from a bunch of groups saying they'll make sure the film won't release – the team has had to tide through it all. And one look at the trailer, and you'll know it was worth the fight because Padmavati definitely looks like it's going to be the film of the year! Ranveer Singh, Deepika Padukone and Shahid Kapoor have done an outstanding job and we can't wait to watch it.
Ahead of its release, there have been rumours of an intimate scene between Ranveer and Deepika's characters in the film (Alauddin Khilji and Rani Padmavati) and as is the case with Indians, we get offended with everything. After receiving multiple threats, SLB has now released a video to clear the air on the on-going controversy stating that there is no such scene in the film and that he has kept the Rajput honour intact.
It's sad that a filmmaker has to resort to this.