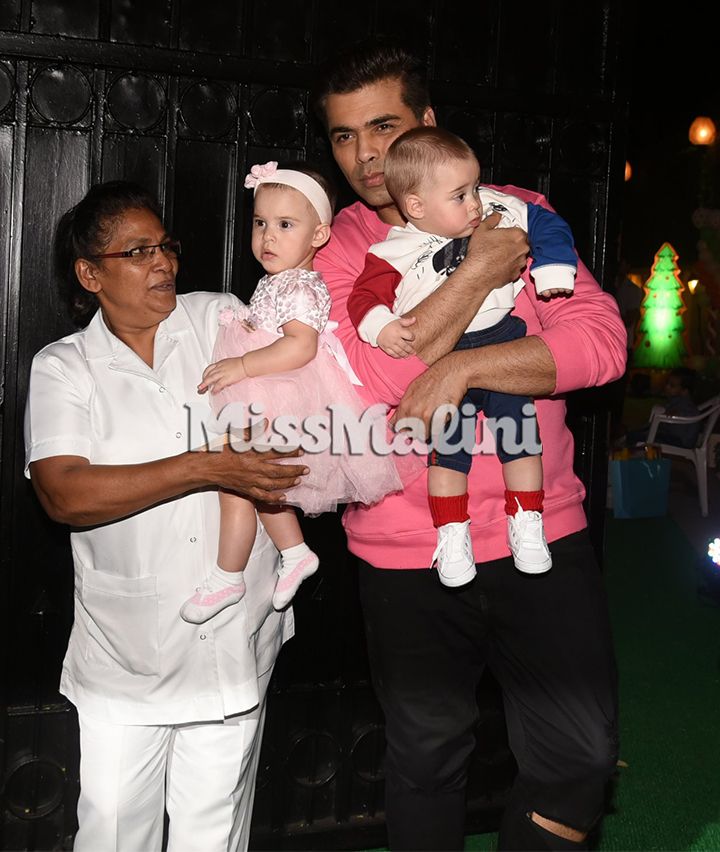 Karan Johar is one of the busiest celebrities in Bollywood. The man wears many hats and pulls off quite a few roles, and the most important and special one happens to be that of being a dad. It was in February 2017 that Karan welcomed parenthood in his life and accepted the role of being a single father. Ever since then, he's given us quite a lot of glimpses of his tiny tots and we love every single one of them. Like any proud daddy, KJo can't help but flaunt his babies and their cuteness to the world. He often shares adorable videos of them hugging each other or playing around the house. The latest one, however, shows that one day, the twins are definitely going to be fashion stars themselves just like their dad.
Check it out:
Aww! Look at these little style icons.
As I  mentioned earlier, they definitely take after their dad, right?