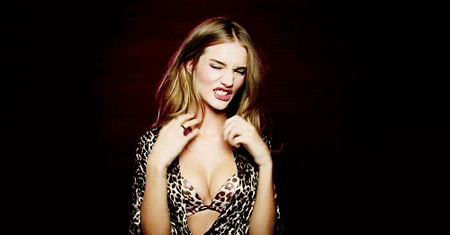 Trends come and go, but there are a few that never go out of style. They may be popular for a season and return after a few, but on a whole, they are forever pieces that stay in our wardrobes. This season, among all the fast-fleeting trends, we see the return of animal print. Shopping in 2019 is kinda like a safari—H&M and Zara are both dedicated to wild animal prints and anyone keeping an eye on the fashion world, will have noticed that the current love for animal print was perfectly shown during the seasonal runways shows across the world. But seasons aside, this trend can be rocked year round!
From Victoria Beckham to Prada via the likes of Tom Ford and Michael Kors, to name just a few, designers from everywhere have dipped their toes into the urban jungles. No matter what your zoological disposition, there is something for you at both high-end and retail stores who are bursting at the seams with wild options this summer. While some find it intimidating or risky to pull-off zebra stripes or leopard spots, styling these prints into an elegant outfit isn't as difficult as you think.
Here are a few looks to inspire you to turn you into the queen of the jungle.
1. Snake Skin? Check.
This look is perfect for the workweek on multiple levels. Firstly, the pairing of the shirt with a pleated skirt makes it appropriate for the office. And secondly, it's great to add a bag that has a hint of the overall colour palette so that it completes the look without being too matchy.
2. Print On Print
Don't be afraid to pair two loud prints together when experimenting with animal prints. This look, for instance, works well because the clustered print of the shorts complements the scattered print of the "dad" shirt. And the chunky accessories help elevate the look.
3. Roaring Leopard
https://www.instagram.com/p/BxAlinjF-iY/
Boring, everyday casuals can be made edgy with the use of animal print. This OOTD is so easy, yet so Instagrammable 'coz it shows you that denims don't only go with basic tees. And remember, the right belt (in this case, it's riveted) can do everything to complete the look.
4. Bye-Bye B&W
This look is making a solid case for coloured animal prints. (pun intended!) This might be the easiest way to experiment with animal prints because it involves simply pairing your printed piece of clothing with a solid-coloured item.
5. Jungle Meets Ocean
Don't forget to invest in animal print swimwear before your next vacay!
6. Chic Jungle Queen
https://www.instagram.com/p/Bpjxb5wFdr9/
Who doesn't love stripes? And adding another layer to an animal print co-ord set like this one, especially a smart, fitted jacket transforms your look instantly.
7. Kitten Around
As perfectly demonstrated in this look above, animal prints can be made to look feminine too! Throw on a pair of strappy heels and a mini handbag and you're good to go!
Will you be getting on board this safari bus? Let us know your thoughts and which outfit you loved the most in the comments…