5 Guided Meditation Videos That Will Help You Soothe Your Mind, Body & Soul
Suruchi Patwary , 14 Aug 2019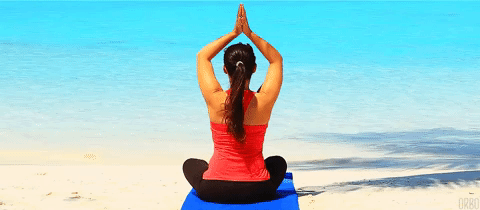 Ever tried meditating all by yourself and failed miserably? This was my experience for a very long time until I realised I needed some guidance. Since my work schedule didn't quite allow me to physically go to a meditation class, I turned to the internet for help. That's when I explored a lot of guided meditation videos which cleared so many doubts and queries I never knew I had in the first place. I am a firm believer of 'sharing is caring', so I picked out the 5 best videos and listed it below for you guys. Scroll down to watch and learn, kids.
1. Meditation For Anxiety—Yoga With Adriene.
2. Guided Meditation For Being Present ♥ Day 1.
3. How To: 5-Minute Mindfulness Meditation For Stress & Anxiety Relief.
4. Meditation For Inner Peace—Yoga With Adriene.
5. 15 Minute Guided Meditation ♥ Mindfully Heal Yourself From The Inside Out
Think about what kind of support you're looking for from meditation; whether it's to reduce anxiety, or stress or just more productivity and focus. You can find ample of such guided meditation videos on the internet that will help you out. Remember, your physical health is important, but so is your mental health. Take good care of it, and allow it to breathe.
Don't forget to follow us at @missmalinilifestyle to never miss a beat!