10 Fashion And Beauty Trends That Caught Our Attention In 2019
Team MissMalini , 24 Dec 2019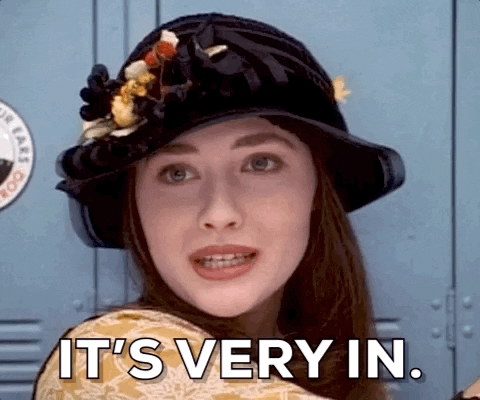 If we had to describe 2019 in three words, they would be—eventful, eclectic and exciting. From baby Yoda taking over the internet to Kylie Jenner's rise and shine memes, this year was full of fun and quirky trends. As the new year is just around the corner, we at team MM decided to take a step back and decode all our favourite fashion and beauty trends that took over the 'gram this year. So if you want to take a quick look of all the major 2019 fashion and beauty trends, then look no further, here's a mini recap:
1. Everything Glossy
For the longest time, makeup products with a matte-finish were all the rage. However, this year, gloss made a significant comeback. We're talking—gloss eyeshadow, lip gloss, glossy highlighters and much more! We're all here for this gleaming makeup trend.
2. Micro Bags
A lot of celebrities were seen carrying micro bags this year. Case in point, Lizzo during the AMAs '19. However, it was Jacquemes who started this trend when the brand came out with their edition of Le Chequito bags and other brands like Acne Studios, Valentino and Hèrmes followed. 
3. Pastel Eyeshadow
Nude colours such as taupe, dusty rose and chestnut were popular colours to wear when it comes to eyeshadows. However, pastel shades were trending in 2019. We spotted baby blues, pinks and lavender quite a few times this year.
4. Personalized Hair Slides
Apart from statement tees, there has been a new addition this year—personalized hair accessories. Wearing hair slides with words like "cool", "queen", "boss" and more have been adopted by so many brands and we've seen a plethora of people over Instagram express themselves with it. 
https://www.instagram.com/p/B5s3K6rIO94/
5. Shoulder-Grazing Haircuts
Haircuts like lobs, bobs and even the iconic Rachel haircut made a comeback this year. Many celebrities from Bollywood and Hollywood decided to chop their locks this year. We're all for this fresh and edgy trend!
6. VSCO Fashion
How can we forget the rise of the VSCO girls and the style that came along with it? From wearing scrunchies on their wrists to carrying hydroflasks with stickers, this trend was huge among teens! 
7. Neon Colours
Love it or hate it but you can't deny the fact that the neon trend dominated 2019. People included neon colours for eyeliners, nails, eyeshadows and much more!
8. Pantsuits
Even though the pantsuit trend has been there in the previous years, this year we have spotted so many celebrities wearing it during their movie promotions and award functions in single tones and prints.
9. Jelly Nails
Nail art got a fresh new makeover in 2019. We've spotted some very unique and fun trends like tortoiseshell nails, pearl manicures and rainbow designs; however, our favourite was the jelly nails trend.
10. Retro Sunnies
Vintage sunglasses that gave retro vibes were definitely added to our book of trend inspirations after seeing all our fave influencers wear it this year.
We couldn't get over these cool trends from this year but also can't wait to see the upcoming trends in 2020! Which trend was your fave from 2019, tho? Let us know in the comments below!
Follow @missmalinifashion and @missmalinibeauty on Instagram for more updates.