3 Ways To Maintain Your Brows While Staying In Isolation
Eesha Kokane , 09 Apr 2020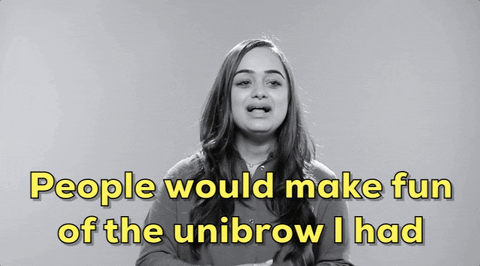 People either have one of these two reactions to social distancing—"OMG I'm living my best life" or "OMG I can't wait to get out of the house". I would usually say that I would have the first reaction, but my eyebrows would have to disagree. Since I can't make my weekly trips to the salon, my eyebrows seem to have merged to form one long unibrow. Of course, everyone has their own personal preferences when it comes to hair removal; but I believe that when you look good, you feel good. So that's why having my eyebrows groomed is important to me. If you feel the same way and you want to maintain your brows in isolation, here are three ways you can maintain your brows at home:
1. Threading
Threading is a classic method to maintain your brows. All you will need is some talcum powder, thread, scissors and a lot of patience. Here's a tutorial that will help your thread your own eyebrows:
2. Tweezing
Tweezing is probably the easiest way to maintain your eyebrows. All you need is a pair of tweezers and scissors. It is very easy to go overboard and tweeze more than necessary, so be careful. Here's a tutorial that will help you groom your eyebrows with a tweezer:
3. Sugaring
Sugaring is a natural alternative to waxing, and many people swear by it. However, it's a long, messy and tedious process. You can find everything you need to know about sugaring. Here's a tutorial of how you can sugar wax your eyebrows:
Follow @missmalinibeauty on Instagram for more updates.