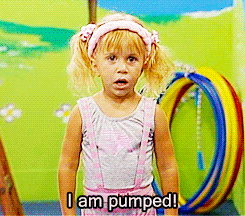 Going to the gym and eating right are tasks we all love to avoid, but they are crucial for maintaining a healthy and fit body. Sometimes a little inspiration is all it takes for a turning point in one's life. Here are some of our favourite before and after pictures that will inspire you to live a healthier life!
1. Jaydeep Bhuta: Lost Over 62 Kgs
Jaydeep Bhuta is a fitness and wellness consultant who lost more than 62 kgs, all in a period of one year! A keto diet combined with a passion to never quit can definitely yield some jaw-dropping results, and should inspire you to never give up!
2. Sam Asghari: Lost 45 Kgs
Sam Asghari was one of those people who would eat their feelings when stressed. However, his lifestyle changed when he decided that he didn't want to be depressed and disappointed with himself anymore. He is a testament to the fact and diligence and hard work are always rewarding and will always get you far in life.
3. Erika Nicole Kendall: Lost 77 Kgs
Erika is a true inspiration who lost a lot of weight, all on her own. A simple exercise and diet routine can have inspiring results such as this one!
4. Daniella: Lost 71 Kgs
Daniella has achieved some mind-blowing results in a very short period of time. She also proves that weight loss is more about the journey than the destination, as the peace of mind and happiness one gets from a healthy lifestyle change is incomparable to some numbers on a scale.
5. Mansoor Mohamed Ali Fallah: Lost 75 Kgs
Mansoor lost 75 kgs in a period of 1 year! His secret to this jaw-dropping transformation was simple but effective- a strict diet and workout routine. If he can do it, you can too!
6. Caroline Hobday: Lost 53 Kgs
A high-intensity interval training (HIIT) combined with weights and a good diet can help you achieve a snatched waist like hers! Caroline also credits going to the gym and eating right for her inspirational weight loss.
We hope these incredible weight loss transformations will inspire you to make healthier choices and achieve your dream body.
Don't forget to follow us at @missmalinilifestyle to never miss a beat!