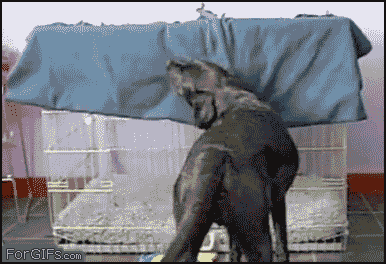 When the concept of home quarantine first came around, nobody really imagined the magnitude of the problem. Staying at home all day was a dream for some and a nightmare for others. But, our uncalled for new routine brought with it problems of its own that no one understood how to deal with. One of them being the disruption of our sleep cycles. The workload increased by a large amount—professional work mixed with house chores and work-from-home resulted in longer working hours. The physical stress mixed with mental stress from the constant negativity pouring in was just the cherry on the cake!
Abnormal changes in sleep cycles are obviously not good. Poor sleep makes way for fatigue, anxiety, decreased speed at work etc. Under lock down, it may seem like a task to fix but we're here with an easy fix! Or shall we say fixes? And it only requires you to alter minor lifestyle changes that may seem non-impactful at first, but once you put them into practice, you'll thank yourself!
9 tips that will help you fix your sleep schedule under lock down:
1. Set a routine in place
Prior to the lock down, each of us had a routine in place and so poor sleep wasn't as big of a problem. But ever since the four walls of our home have become our Holy Grail, it has been fairly hard to keep track of how and when we carry out our day-to-day things. For most of us, work-life balance has been disturbed and that's resulted in not doing our usual things on time. These little things have the ability to confuse our brain's set sleep schedule thereby making it tough for you to fall asleep on time and wake up on time. Therefore, it's highly advisable to have a daily routine in place. This way, your body clock will learn your timings and automatically remind you when it's your time to sleep and rise.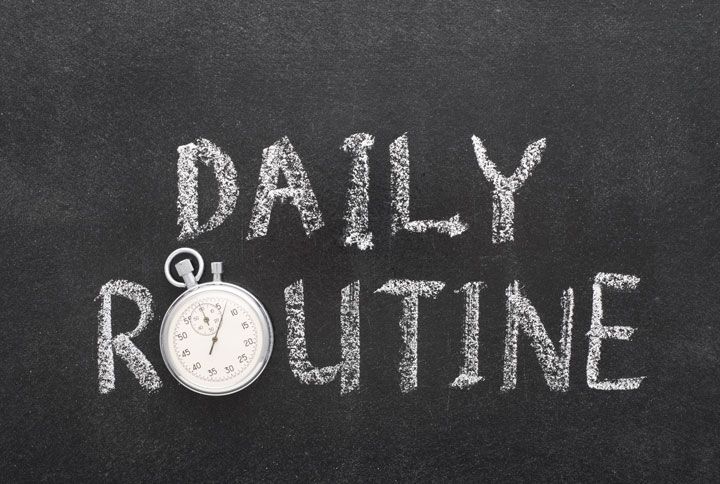 2. Include exercise in your routine
I said it once and I'll say it again, the benefits that come with exercising daily are numerous. And excellent sleep is one of them. Working out during lock down is all the more important due to our restricted movement and monotonous schedule. Yes, mental exhaustion is real but that does not guarantee you a goodnight's sleep. Exercise is a natural boost of energy for your body, which in turn leaves you with a feeling of soreness but accomplishment. Tiring your body out—doesn't require high-intensity workouts—but will help you sleep like a baby at night. Besides helping you keep fit and away from any other bodily problems!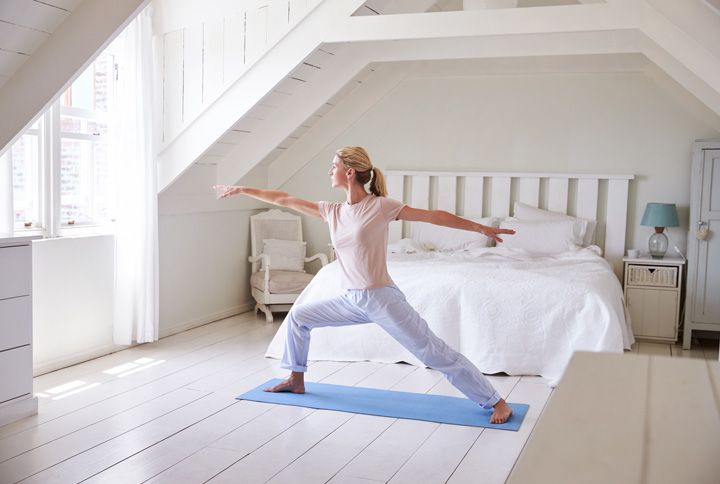 3. Soak in some sunlight in the mornings
Staying in all day long has limited our intake of natural light which is key in regulating our sleep cycle. Exposing ourselves to the sun is the source of melatonin which is an essential chemical that manages our sleep pattern. It is especially better to soak in the early morning rays that are not harsh on the skin. Basically, exposing yourself to sunlight is a way to stabilise our body's circadian rhythm—a bodily process of sleep-wake cycle which follows the body's physical and mental cycle.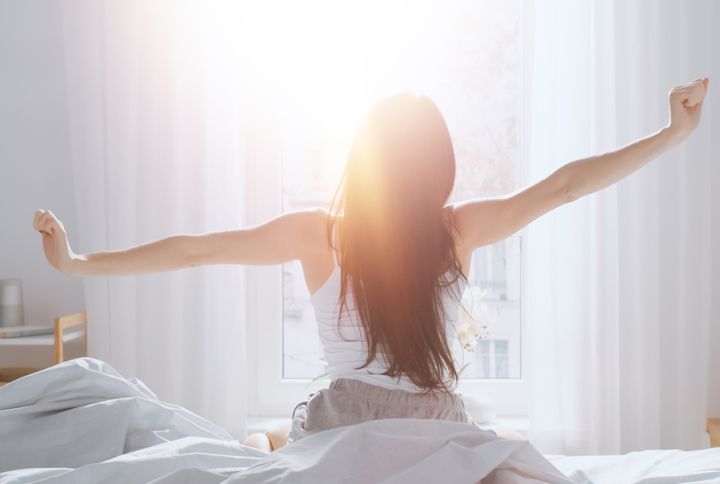 4. Do not make your bedroom your workspace
Trust me when I say this, having your bedroom as your work station is not a good idea no matter how much you think it won't make a difference. Using your 'resting place' as your work corner makes it difficult for our brain to differentiate between personal space and workspace. Since you are letting yourself be in the same environment during your working hours and breaks, you won't stop thinking about your work and vice-versa. For a tension-free and peaceful sleep, ensure that you set up your workspace away from your bedroom. Take it from me, I made this very change and was able to sleep 10 times better and faster.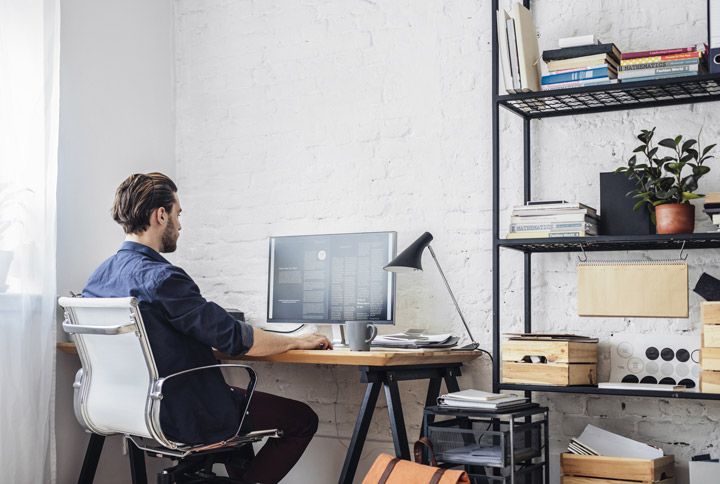 5. Avoid caffeine consumption in the evening
Consuming tea or coffee in the evening may seem tempting but can lead to poor sleep. Caffeine, as you know is an energy stimulant meant to keep you awake. But, if you didn't know, consuming any form of caffeine can affect your body for about 12 hours. This means that your evening tea and coffee is leading to you facing difficulty in falling asleep. Especially for those that are black tea or black coffee addicts, try avoiding them afternoon onward.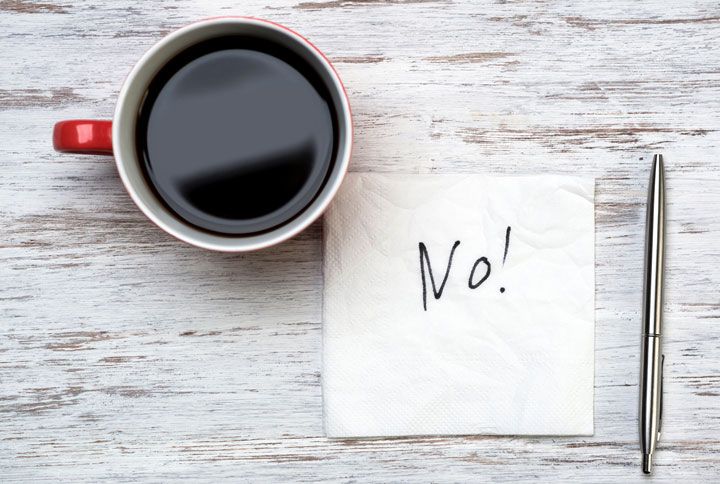 6. Reduce screen time
Quarantine has undeniably increased our screen time. From zoom calls to binging on Netflix to overusing social media, our eyes are constantly glued to our screens (as I write this with my eyes glued to my laptop!). But, here's the thing, constantly exposing your eyes to the rays of the screen can affect your sleep. How? The blue lights of screens trick your brain into thinking it's still day time. The more you use your gadgets before your scheduled sleep time, the lesser you will feel sleepy leading to  the feeling of insomnia. Hence, it's advisable to steer clear of electronics at least for an hour before bedtime.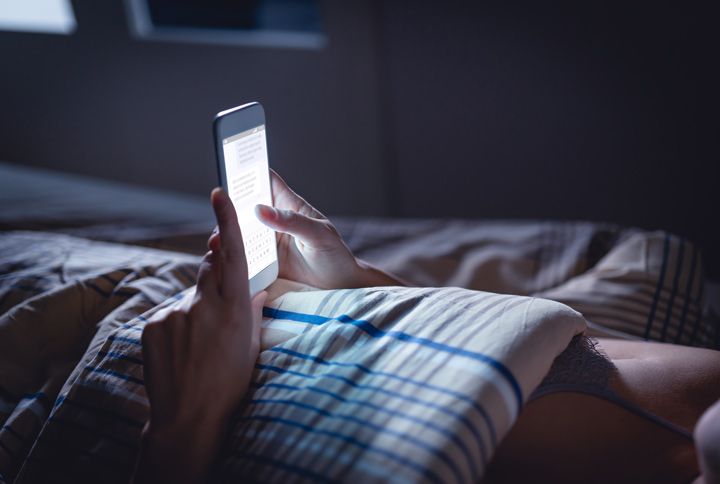 7. Take a warm shower before hitting the bed
Feeling relaxed and clean is an instant way of falling asleep faster. A warm shower before bedtime can help your body wind up for the day and literally relax. The steam from the warm water makes your eyes heavier and leaves you feeling drowsy, especially at night. Additionally, feeling clean can give you a sense of cosiness and makes you want to curl up in your bed. Although showering before bedtime is entirely up to you, it is effective in improving the quality of your sleep.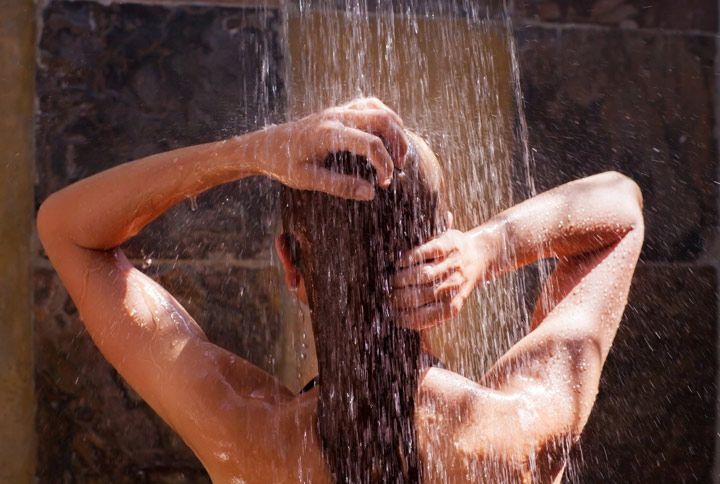 8. Journal your thoughts at the end of the day
While this may not be everyone's go-to technique to fall asleep, it is mine. So it's safe to say that journaling before bedtime to sleep better is subjective. However, I'll let you in on the couple benefits associated with it that I gained from personal experience. Penning down my thoughts at the end of the day helps me pour out my happiness and sorrows for the day and leaves me feeling light. Whatever achievements—small or big—additionally give you a sense of satisfaction that just help you sleep better. But most importantly, the feeling of lightness that you gain from getting all your thoughts out is something I cannot sleep without!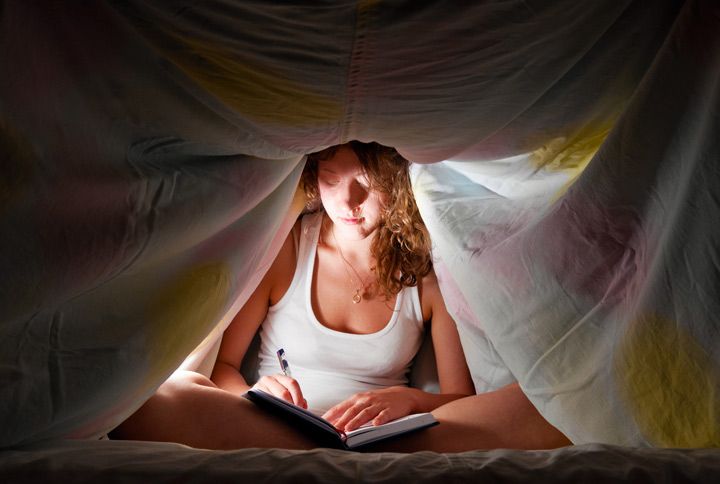 9. Avoid eating too much or too less at night
Starving yourself to sleep or feeling too heavy to sleep is not going to guarantee you a goodnight's sleep. Therefore, having a balanced meal which is not under-eating or over-eating is crucial. The best is to eat an amount which leaves you feeling light but full. Eating too much can cause indigestion and lead to an upset tummy, in turn, being a disturbance while sleeping. And eating too less—goes without saying—will make you hungry during the night. Additionally, it's best to have your dinner before 7 PM or 8 PM so the food is well digested before you hit the bed.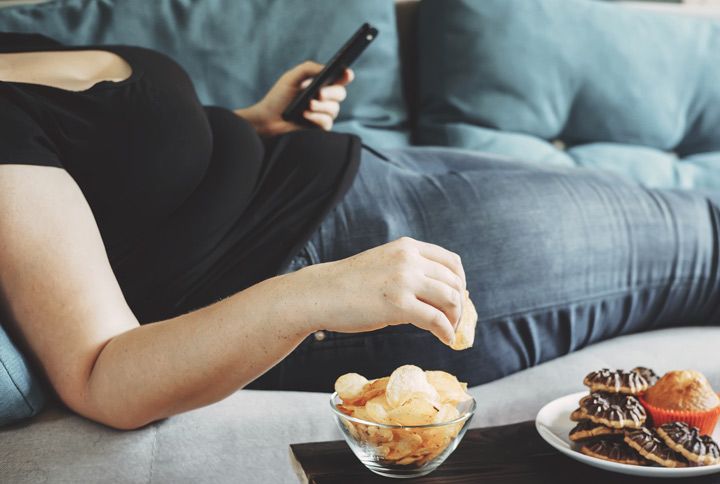 We hope these tips prove helpful in getting your sleep schedule back on track. If you're aware of more such tips, do drop them in the comments below!
And don't forget to follow @missmalinilifestyle for more interesting updates.